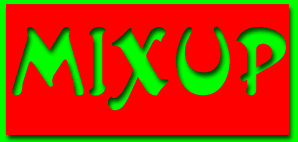 That's me.
Index My music collection.

You've reached the 2007 page
See 2008 page
Or 2009

Why not go to the current page 2010
Mister Mixup's Musical Review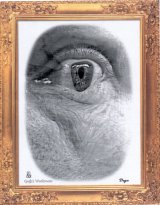 Mister Mixup's ocassional musical blubbings, reviews & promotions.
"Trawling my way through record shops, carboots & the online world & gigging whenever possible"

At the moment I'm making my own musical noises in:

The Blackmarket Sound - Digitaly produced, beats, samples & keyboards and off beat remixes.
Fez - Synth & keyboard, Drums, Bass & Guitar lineup making rhythmic Neu, Can, Velvets style tunes.
Tunnel Vision - Difficult synth, noise & effects.
and solo as MisterMixup - oddball ditties, soundscapes and more.

Various compilations, bootlegs, mixes, faves and oddities that I like can be found on my cdr label Whisk
Hit the index for an overview of my entire collection.

OK, there are lots of oldies on view but I download most new music and tend to gloat over classic records and other oddities found on my travels hence the things you'll see below.

Mister Mixup's Musical Review 2007

Mixup's best of 2007
Live!
Jupiter Monkeys were the best band I saw live (at Gunthorpe) and best show was the epic "Jeff Waynes War of the Worlds". Money Mark, AIM, System 7, Groove Armada, Sex Pistols, Bill Bailey, Seth Lakeman, The Go! Team, Happy Mondays, The Aliens, The Who, Kittydaisylewis, Pop Levi, B-Movie, Six by Seven, Leon Jean-Marie, The Fab Two, The Wickets, Hot Chip, Amy Winehouse, The Killers, Mad 3, Hip Priests, Ocean Colour Scene, The Grit & Ben Westbeach were all great.
Many more of course. Bless em all.

Albums: Yoko Ono - Yes, I'm a Witch, Money Mark - Brand new by tomorrow, AIM - Flight 602 (OK, it's from 2006 but...............), Air - Pocket Symphony, ermmm...................... can't remember

7" Singles:
Dan Le Sac Vs Scroobius Pip - Thou shalt always kill.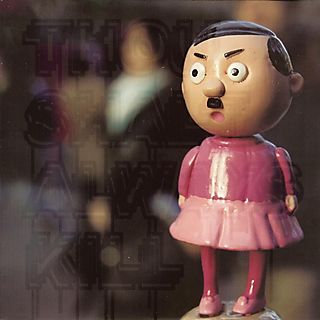 Fatboy Slim - Radioactivity (Kraftwerk cover)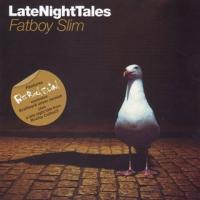 Quick guide to all bands seen live in 2007 working back
Dec 15th - Jeff Waynes War of the Worlds - Arena, Nottm
Dec 6th - Old Basford, ??, Sherwood - Nottm
Nov 21st - The Fab Two - Nags Head, Nottm
Nov 18th - Bill Bailey - Arena, Nottm (Brilliant)
Nov 12th - Sex Pistols, Goldie (DJ set), The Cribs - Brixton Academy, London
Nov 11th - B-Movie, support??
Nov 10th - Jupiter Monkeys, The Wickets - The Loft, Nottingham (Mixup's 50th party)
Oct 24th - The Fab Two - Nags Head, Nottm
Oct 2nd - The Wickets - The Loft, Nottm
Sept 11th - The Wickets, The Magdelines - The Loft, Nottm
Aug 19th - Primal Scream, Happy Mondays, Ocean Colour Scene, Dizzy Rascal, Kayne West, Sinhead O'Connor (bit
of) Beverley Knight, Martha Wainwright (bit of) - V festival, Stafford
Aug 18th - Kasabian, Kate Walsh, Scouting for Girls, The Fratellis, Sophie Elliss-Bextor, Mutya Buena, Seth Lakeman,
Lena Rez - V festival, Stafford
Aug 17th - PBR Streetgang (DJ set), Palladium (DJ set) - V festival, Stafford
Aug 11th - Balkan brass band, Trent Embankment, Nottingham
July 24th - The Underground Heroes, The Alones, The Steers - The Social, Nottm
July 14th - Oasist, Jupiter Monkeys, Black Vinyl Heart - Gunthorpe Urban VW
July 4th - The Rushes, The Social Nottingham
June 24th - The Waterboys (bit of), Marley Bros. Exedus 30th Anniversary, The Bootleg Beatles (bit of), Passed by Bill
Bailey in the cabaret area but couldn't get in, The Grit, Perfect Pete, La Kinky Beat,
Mika (Couple of numbers), Ben Westbeach, The Go! Team,The Kaiser Chiefs (Last few numbers), The Who -
Glastonbury festival
June 23rd - Seasick Steve (We heard from the tent), The Pippettes (We heard from the tent), The Guillemots (Bit of),
Beans on Toast, The Poise Rite (a few tracks), Catherine Feeny (Last track), Juggler, Acordian/Brass Band, Jam band,
Lily Allen, The Mentalists (a few tracks), Kittydaisylewis, Paul Weller, The Kooks (heard from the tent), The Killers -
Glastonbury festival
June 22nd - The View, The Earlies (bit of), Amy Winehouse, AIM, Rufus Wainwright (Couple of numbers), System 7, Hot
Chip, last number by the Artic Monkeys and heard the last song by Bjork from the tent. - Glastonbury festival
June 21st - Gear, 3 Daft Monkeys, Neck, Ox Eagle Lion Man, Bizali, Paris Motel - Glastonbury festival
June 6th - The Aliens - The Social, Nottm
May 25th - Six by Seven, unknown support - The Orange Tree, Nottm
May 17th - Unklejam, Leon Jean-Marie - The Social, Nottm
May 15th - Groove Armada - Rock City, Nottm
May 3rd - Money Mark, Lucky Jim - The Social, Nottm
April 22nd - Pop Levi, Super Nashwan - The Social, Nottm
March 31st - Old Basford - Market Square, Nottm
March 30th - Kids in Tracksuits - Market Square, Nottm
March 30th - Koda Kola - Market Square, Nottm
March 29th - Mad 3, The Hip Priests, Andy Clamblake and the Resurection Men or Copter - Junktion 7, Nottm
Feb 3rd - The Lee Davidson Trio - Dinitz, Prague, Czech Rep.
Feb 2nd - Son Caliente - Dinitz, Prague, Czech Rep.
-----------------------------------------------------------------------------------------
blubbings/reviews/promotions 2007
Took a break between Aug and December

Aug 5th - Carbooting with Ian, Alice & Sam: got stuff by Bowie, Fortran 5, Joan Baez, Wild Turkey, Sex Pistols, Ember Days, Simple Minds, Argent, Jellybean, Erasure, Roger Goode,
Aug 4th - Recording session with Ian of Fez
July 28th - Recording session with Ian of Fez & Slate
July 26th - First Recording session with Ian of Fez
July 24th - The Underground Heroes, The Alones, The Steers - The Social, Nottm
July 14th - Oasist, Jupiter Monkeys, Black Vinyl Heart - Gunthorpe Urban VW
July 4th - Tunnel vision session.
July 3rd - Completed the first demo of Transamerican Express, a remix for James Flower.
June 31st - Got another batch of vinyl and CD,s. Playlist today was Ogurusu Norihide (Ambient lapyop folk), Film school,Badly Drawn Boy, Beastie Boys, Nas, Honda 500, Dave Gahan, Morning Runner, Richrd Ashcroft, Audioslave, Melaton, Fortran 5 and much more
==========================================================
==========================================================
June 16th - 25th - Glastonbury music festival
Glastonbury 2007 bands seen
Main stage unless stated
Saturday
Arrived, set up and registered with Oxfam
Sunday
Went around the site with Alice, found pastry shop
Went to work in afternoon on Vehicle Gate 6. Alice went to the pub with Mog and Dan
Monday
Went around the site with Alice
Went to work in afternoon on Vehicle Gate 6. Alice went to the pub with Mog and Dan
Tuesday
Went around the site with Alice
Went to work in afternoon on Vehicle Gate 6. Last shift. Alice went to the pub with Mog and Dan
Wed
Day out round site
Cooking around the fireside
Thur
------
Gear (Leftfield)
3 Daft Monkeys (Leftfield)
Neck (Leftfield)
Ox Eagle Lion Man (Leftfield)
Bizali (Jazz Lounge)
Paris Motel (Bandstand)
Fri
----
The View
The Earlies (bit of)
Amy Winehouse
AIM (Jazzworld)
Rufus Wainwright (Couple of numbers) (The Other Stage)
System 7 (Dance West)
Hot Chip (John Peel stage)
We heard the last number by the Artic Monkeys as we passed by the main stage , and the last song by Bjork from the tent.
Sat
----
Seasick Steve (We heard from the tent)
The Pippettes (We heard from the tent)
Passed by The Guillemots
Beans on Toast (Leftfield tent)
The Poise Rite (a few tracks) (Leftfield tent)
Catherine Feeny (Last track in acoustic tent)
Juggler (Cabaret area)
Acordian/Brass Band (Cabaret area)
Jam band with kid on drums (Jam tent in Cabaret area)
Lily Allen
The Mentalists (a few tracks) (Leftfield)
Kittydaisylewis (The Ballroom, Lost vaugueness)
Paul Weller (last half of set)
The Kooks (heard from the tent)
The Killers
Sun
------
The Waterboys (last 2 songs at main stage)
Marley Bros. Exodus 30th Anniversary
The Bootleg Beatles (2 numbers at the Banstand)
Passed by Bill Bailey in the cabaret area but couldn't get in
The Grit (The Ballroom, Lost vaugueness)
Perfect Pete (The Ballroom, Lost vaugueness)
La Kinky Beat (At the Glade)
Mika (Couple of numbers) (The Other Stage)
Ben Westbeach (Dance lounge)
The Go! Team (The Other stage)
The Kaiser Chiefs (Last few numbers)
The Who
Left after The Who in torrential rain and mud
================================================
================================================
June 6th - Went to see The Aliens at The Social, Nottm with Sam and Bart. Bought 2 7"s and got then autographed.
Made them write Dr Who on one for a joke. Smudged it later.
May 27th - up at Barts again with Ian. Cool tunes galore. Bart has serious electro rarities. Sorted a Towa Tei Mixup Mix
for a Whisk release. I haven't done any Whisk stuff of late.
May 21st - Got some great vinyl goodies. Sons of Arqa: Wadada Magic. Way ahead of it's time. Zappa import 12", Al Stewart, Berie Torme (I was on the bill with his group once in London during my surreal poetry period at "Alice in Wonderland", Gossips, Soho), The Wickets (Joe's band) and the usual smattering of house and dance twelves.
May 15th - Groove Armada at Rock City with Dan, Mike and Dave. We wuz wrecked. Ace.
May 9th - The playlist continues with the Towa Tei back catalogue, Yoko Ono's Yes I'm a Witch.
Made a crazy remix of Towa Tei's "Different Nu Nu" featuring Dalek vocals.
May 7th - after a Sunday night at Barts spinning tunes (great set also by Mark, tek/elec beat tunes/with top talkie stuff particularly the Christian 10" LP)
Monday is day of chilled lsitening.
On the playlist today:
Rare Earth: Some Mixup faves from the Antholgy album.
After a smoke and a drink and then dropping
into late 60's/early 70's hippie nirvana
phylosophical good vibes/with a touch of
white soulful cool dude mode go for:
Child Of Fortune/One World - Psych rock work out
after soulful tune
Born To Wander - Hippie road tune?
I Know I'm Losing You - Psych soul?
I Just Want To Celebrate - hit
Get Ready - hit
King Of Rainy Country - early tune
Hey Big Brother - funky?
Think of the Children - Soulful "lets be good people" type stuff
From CD2
Is Your Teacher Cool - What a great cathy line.
Gotta smile. A reworking of this could be a
school kids classic a la "Schools Out".
Money Mark - I'm playing the extra tracks on Money Marks 1st album "Marks Keyboard Repair", an essential an album if ever there was one. Me and Bart saw Money Mark at the "Social" the other night. He was top class. Still got it.
Magma Bootlegs - A myspace band site. Actually it must be an old "Head" who likes Magma and is still with it, making "Mash Ups".
Although it's a tried and tested method this "Riders/Vander on the storm" rework is again "Top Class". Homage to "Go Home Productions - Rapture Riders" as well.
Playing lots of Towa Tei as well. Cool dude. Cool sounds.
On the playlist recently also:
Feli Kuti - No Agreement
24-7 Spies (Metal Rap crossover from late 80's)
DHS - House of God - Classic 1990 Tune - Double 12"
Lionrock
Gaffa
The Damned
Pop Levi
Dr Phibes
Live Stiffs
Soul Live
Bloc Party
--------------------
May 3rd - Money Mark, Lucky Jim - The Social, Nottm
Me and Bart. Money Mark was excellent, nice support, top night.
------------------------
Found a rarity at a Tansley carboot: "Out of Darkness" self titled Christain Rock album from 1970 on Key Records. First of it's genre type and maybe the best. VG Hendrix style Blues Rock from 1970. Goes for between £50 & £200 on eBay.
--------------------------------
Late April - Having fun finishing "Doomed to Destruction" originally called "When the Dust Settles". Great hidden vocal by Alice. I added a little guitar line and there is a bit of a fun "workshop style" track for my family and mates sort of stuff.
At the same time me, and particularly Sam, have been getting some nice new "Blackmarket Sound" tracks together. The remix for James should be ace.
-----------------------------
April 22nd - Pop Levi, Super Nashwan - The Social, Nottm
Me and Bart. Pop Levi is cool. Super Nashwan sold us their tour 7", autographed by all the band too. They were impresed with our interest so gave us another one each, for free. Cheers.
-----------------
March 30th - Saw Kids With Tracksuits & Koda Kola in the Market Square, Nottingham, part of the 2 week celebration of our new revamped square
----------------------
March 29th - Mad 3, The Hip Priests, Andy Camblake - Junktion 7, Nottm
Me and Sam on the guest list. Gabba is the "Mad 3's" tour manager and does a guest vocal spot. Hendrix, Coop and Mad Lee also there. Others from my past too. Long live Punk 'n' Roll.
-----------------
March 28th - "Parsnip" Jam session with Mark at Mixup studio's
------------------
March 21st - Alice performed on the stage in market square as part of the Nottingham Music School.
---------------
Feb 25th - £50 record day.
Bart, Ian and me accompanied by Alice & Tyler are going to spend £50 each on records, CD's and DVD's at Selecta-Disc and Fopp. Ian spent £64, Bart £55 and me £52. I got Barry Adamson, Lo-Fidelity Allstars double mix, Coldplay, 2 Pop Levi's and 3 60's psych comps on vinyl. On CD were Simple Kid, 2 by Six by Seven and a War of the Worlds remix album. On DVD Tommy double disc.
----------------
Feb 18th - watched War of the Worlds DVD. Excellent. Got to go and this when they hit Nottm in December.
---------------
Feb 5th - I went record shopping in Prague. Bought Roy Ayers double, Diplo
-----------------
Jan 12th - Cd's by B-Boy records, Towa Tei, Big beat breaks etc Really like the Towa Tei album.
------------------
Jan 10th - A new start to collecting, 7 vinyls, cd, cdrs, downloads etc. A nice 12" by Auburn. The Criptic wild mix of a track called Sweet Sebastion.
------------------
Jan 10th - I had a request from a music sourcing company who are looking for 2 tracks from an obscure LP I have by Big Ben Banjo Band called Strummin. The tracks are Sweet Georgia Brown and Alabama Jubilee and they are for a funeral service at request of the berieved.
----------------------------------------------
Mister Mixup's Musical Review 2006


Bands seen 2006
In Belgrade:
Deep Purple
Popecitlji
Vernon Reid & Masque
Eyesburn
Jarboli
Serboplov
Supernaut
Thron
At the V Festival:
Fat Boy Slim
Kula Shaker
Groove Armada
The Go Team
Lily Allen
Gomez
Faithless
Xavier Rudd
Girls Aloud
Echo and the Bunneymen
Rufus Wainwright
The Feeling
James Morrison
Morning Runner (a couple of tracks)
Kano
The Magic Numbers (a few numbers)
The Divine Comedy (a bit of "National Express" as I passed by)
Shack (first number)
Daniel Powter (couple of tracks)
Crazy P (a number)

At the Leeds Carling festival (sc) = stand up comedian:
Hot Chip
Eagles of Death Metal
Alan Carr (sc)
Primal Scream
Wolfmother
Zan Lyons
Franz Ferdinand
Belle and Sebastion
Yeah Yeah Yeahs
Less Than Jake
Slayer
Flogging Molly
The Bled
The Cribs
The Futureheads
Silky MC
Seal Cub Clubbing Club
Andrew Bird (sc)
Jon Richardson (sc)
Lloyd Langford (sc)
Ben Norris (sc)
Mastodon
Metric
Taking Back Sunday
Coldcut (a bit of)
Jason John Whitehead (sc)
Hugh Lennon (Hypnotist)
Markus Birdman (sc)
John Bishop (sc)
Rob Deering (sc)
DJ Helen Taylor
Oxford music collective (or something like that)
Archie Bronson Outfit
Paul Edwards MC
Yianni Agisilaou (sc)
Barry Castagnola (sc)
Toby Foster (sc)
Stu Who? (sc)
The Priscillas
Tilly and the Wall
Tim Ten Yen
Burly Q Cabaret
The Quiet Kill
Enter Shikira
In the Nottingham scene:
Ardency (5 times)
Overvibe
Lost Project
DJ Rubbish
Foz v the Petebox
Swampfoot
Cappo
Public Display of Affection
Easter Island
Station
Autodisco
Sheena Holland
The Union Station Massacre
Starscreen
Random
The Limbs
I was a cubscout
Shady Bard
+ some others I can't remember
Mister Mixup's Musical Review 2006
Film
V for Vendetta - James McTeigue - Natalie Portman, Hugo Weaving, Stephen Rea, Stephen Fry, John Hurt - 2005 -
Awesome film. Reading on the front of the box that it's made by the makers of The Matrix trilogy could easily put you off but don't let it. Although you won't find his name mentioned this is classic Alan Moore storytelling. Who's Alan Moore you say. Shame on you.
Broken Flowers - Jim Jarmusch - Bill Murray - 2005 - Saw this at the Belgrade film festival.
Tide Land - Terry Gilliam - Jodelle Ferland - I haven't seen it yet but am so confident that it is a masterpiece I have to mention it now. I'll probably see it when the dvd comes out in Jan 2007 and will no doubt cast further thoughts upon it then. Although it's not rated as one of his best The Brothers Grimm wasn't that bad either. For me Terry Gilliam is as good as a film directer as you can get and even his lesser works are better than lots of other films floating around.
God of Cookery (Sik san) - Stephen Chow - 1996 - I've seen Kung Fu Hustle and Shaolin Soccer so I knew what to expect but this has to be one of the craziest movies I've seen this year
A breakdown of the live bands seen in 2006 working back:
Saturday 16th December, 2006 - Bingham - unknown band doing punk covers
Friday 15th December, 2006 - The Maze - Overvibe
Wednesday, October 18, 2006 - Junktion 7 - I WAS A CUBSCOUT, SHADY BARD, ARDENCY
25th/26th/27th Aug
Carling Leeds Festival
23rd - Wednesday. Arrived with Jude to work for Oxfam.
Bands and artists seen (sc = stand up comedian):
24th - Thursday
The Quiet Kill
Enter Shikira
25th - Friday
Mastodon
Metric
Taking Back Sunday
Less Than Jake
Slayer
Coldcut (a bit of)
Jason John Whitehead (sc)
Hugh Lennon (Hypnotist)
Markus Birdman (sc)
John Bishop (sc)
Rob Deering (sc)
DJ Helen Taylor
Oxford music collective (or something like that)
Archie Bronson Outfit
Hot Chip
Zan Lyons
26th - Saturday
Silky (MC)
Seal Cub Clubbing Club
Andrew Bird (sc)
Jon Richardson (sc)
Lloyd Langford (sc)
Alan Carr (sc)
Ben Norris (sc)
Belle and Sebastion
Yeah Yeah Yeahs
Eagles of Death Metal
Primal Scream
Franz Ferdinand
27th - Sunday
Flogging Molly
Wolfmother
The Bled
The Cribs
The Futureheads
Paul Edwards (MC)
Yianni Agisilaou (sc)
Barry Castagnola (sc)
Toby Foster (sc)
Stu Who? (sc)
The Priscillas
Tilly and the Wall
Tim Ten Yen
Burly Q Cabaret
---------------------------------------------
19th/20th Aug - V Festival with Dan, Mog, Mike, Paul & Tony
Sunday
Fat Boy Slim
The Go Team
Girls Aloud
Echo and the Bunneymen
Kano
Xavier Rudd
Kula Shaker
The Magic Numbers (a few numbers)
The Divine Comedy (a bit of "National Express" as I passed by)
Shack (first number)
Daniel Powter (couple of tracks)
Crazy P (a number)
Saturday
Groove Armada
Rufus Wainwright
Lily Allen
Gomez
Faithless
The Feeling
James Morrison
Morning Runner (a couple of tracks)
17.6.06. The Social, Nottm
Ardency
17,6.06. The Aboretum, Nottm
Random
?
The Limbs
11.6.06 "Drop in the Ocean" gigs
Stone, Nottm
Lost Project
DJ Rubbish
Foz v the Petebox
Swampfoot
Cappo
Market Bar, Nottm
DJ
Cookie Club, Nottm
Public Display of Affection
The Phoenix, Nottm
Easter Island
Station
Junktion 7, Nottm
Ardency
Autodisco
16.5.06. The Old Malt Cross, Nottm gig
Band from Cornwall
Sheena Holland
20.04.06. The Maze, Nottm gig
The Union Station Massacre
Ardency
Starscreen
?Guitar Duo
Feb 2006 Belgrade gigs
Deep Purple
Popecitlji
Vernon Reid & Masque
Eyesburn
Jarboli
Serboplov
Supernaut
Thron
20.2.06. The Social, Nottm gig
Ardency
=========================================================================================
==========================================================================================

July 2006
Syd Barrett is dead.
Top of the Pops is dead.
June 2006: Conversation with Langston re: Jay-Z The Pink Album
From: Langston Farmer
To: mixup@mixup.org.uk
Sent: Friday, June 02, 2006 11:02 AM
Subject: Jay-Z Pink Album
I know you don't sale anything from you collection, but would you be willing to trade via internet? I may have something in which you'd be interested. Peace, L
Mr Mixup wrote:
Hi, as it is a cdr I could copy one for you for a small paypal payment to cover postage and disc etc. There is a front/inside cover which I could print out as well.
I may be interested in swapping cdr's or maybe swapping files over the net. depends what you might have. let me know what you think. cheers. mixup
From: Langston Farmer
The swappin via a uploading site would prolly be best as Im hard pressed for money. Anything you want in particular @ trading? Holla at me.
Peace, L
From Mixup
I've put the first 6 tracks up on this page http://homepage.ntlworld.com/mr.mixup/
let me know when you've downloaded them and I'll put the other 5 up
From: Langston Farmer
Mr Mixup,
I REALLY appreciate this. I dont know how to thank you for it. I been lookin for this joint since last summer. YOU ARE A HIP-HOP LIFESAVER. If there's anything that you've been lookin for, let me know and I'll do my best to find it. I have downloaded the first 6. For real, I can't express my gratitude. BIG UPS!! You fam for life. If you want hip-hop music and tons of it, check out this site: www.realestniggas.com/board
Register and they have anything hip-hop related you could ever want.
From Mr Mixup
No problem. I've put the other 5 tracks up now. I'll definately check the hip hop site out.
Check out some of my tunes here http://www.myspace.com/theblackmarketsound there is a Jus Allah track called Chessking we've done to the music of old rockers Atomic rooster (I'm that old, ha) and also check out http://www.myspace.com/samratty this is ma boys page. he's making some big inroads in our local "beats" scene. cheers. mister mixup
Got all them files. Thanks again for that. You aint have to but you did and its mad appreciated.
Thats some good music on those myspace.com pages. I think my favorites are on the "blackmarket sound" page. Really my type of vibe. You produced those tracks? Or was that you flowin?
Peace, L
----------------------------------------------------------------------------------------------------------
May 21st - No carbooting today. A laid back sunday morning playlist includes: John Lennon - Imagine LP, Supergrass, Manics, Pig Bag, Supertramp (I don't believe it). Working on the "Photobooths in Pop" update.
-----------------------------------------------------------------------------------------------------------------------
May 10th - Conversations with "Staff" about Brutal music
----------------------------------------------------------------------------------------
May 1st- Launched the "Photobooths in Pop" webpage
-----------------------------------------------------------------------------
April 23rd - On the playlist today: Komputer, Luvky Luke, Donna Summer, Jon Spencer Blues Explosion, Khan,
Haven't been carbooting for a few weeks and getting withdrawl symptems so I went out junkshopping earlier in the week and got a Ladytron 7" Suger, Depeche Mode, Holly Johnson, and others and I also got hold of Bollywood Funk and Bollywood Breaks which are excellant.
-----------------------------------------------------------------------------------
April 15th/16th - The Blackmarket Sound put final touches to the latest composition "The Journey".
Samples used in this piece are: The Sandpipers - Things we said Today, Anthony Green and Barry Stagg - Fantasy of You, Judas Jump - Scorch, Sergio Mendes & Brasil '66 - Constant Rain, Rod McKeun - Clocks & Slowly the Moon, The Liverpool Scene - Tramcar to Frankenstein, Wendy Craig - Ben's Noisy Afternon, BBC Commentary
------------------------------------------------------------------------------
April 2nd - first number one in the UK charts from downloads only.
--------------------------------------------------------------------
Spring 2006 - Looking into the history of CD's I came across the following info
A brief history of CDs - from DA to DVD
Peter Stanski
In 1980 Sony and Philips set the standard for the digital audio (DA) compact disc format. In 1982, the first Sony CD player called the CD-101 was released with Billy Joel's 52nd Street being the first musical production. With the success of CDs the first portable car players became available in 1984. Then, in 1985, the automatic CD changer with a carousel appeared on the market. In the 1990s, the industry began to adopt various storage standards to unify the plethora of hybrid CD formats perfected by third-party developers. These commonly agreed-upon formats were published in a set of coloured-cover books, becoming commonly known by their de facto names as the coloured-book standards. Today many formats are available for various applications such as computer data storage (CD-ROM), imaging PhotoCD), interactive multimedia (CDi), multi-session data and audio (mixed mode 1 & 2), with the most common of these being the digital audio (DA) format.
---------------------------------------------------------
In 1983 compact disc (CD) players entered the consumer market. By 1986, CD players were selling at the rate of over one million per year, making the CD player the fastest growing consumer electronic product ever introduced. So whose idea was it to reproduce music digitally on a CD? The design and development of the CD player was a collaboration of two companies: Philips and Sony. Philips was the first to come up with the idea of optical-disc audio reproduction. They had developed a laser-scanned videodisk player called LaserVision -- which lead them to the idea of developing a similar kind of system to reproduce sound. Philips decided to produce a prototype and present it to manufacturers. In the process of building their prototype, they found that error detection and correction was imperative but they did not know an efficient way of implementing it. They decided to present their prototype, anyway, to several manufactures in Japan. Of the five manufacturers present at the
demonstration, Sony was the only manufacturer who decided to work with Philips on the compact disc player. Sony was the leader in magnetic-tape recording and digital conversion techniques. Because of the complimentary knowledge between the two companies, they where able to solve the error correction and detection problem along with developing an industry standard for the format of compact discs. In 1981, thirty-five electronics manufacturers agreed on the Philips/Sony standard, and the race was on to produce the first compact disc player. Do you know who won? With Philips struggling on the implementation of the digital electronics, Sony's expertise in that area allowed them to produce the first CD player one month earlier than Philips.
-----------------------------------------------------------
History
In the early 1970s, using video Laserdisc technology, Philips' researchers started experiments with "audio-only" optical discs, initially with wideband frequency modulation FM and later digitized PCM audio signals. At the end of the 1970s, Philips, Sony, and other companies presented prototypes of digital audio discs. In 1979 Philips and Sony decided to join forces, setting up a joint task force of engineers whose mission was to design the new digital audio disc. Prominent members of the task force were Kees Immink and Toshitada Doi. After a year of experimentation and discussion, the taskforce produced the "Red Book", the Compact Disc standard. Philips contributed the general manufacturing process, based on the video Laserdisc technology. Philips also contributed the Eight-to-Fourteen Modulation, EFM, which offers both a large playing time and a high resilience against disc handling damage such as scratches and fingerprints; while Sony contributed the error-correction method, CIRC. The Compact Disc Story, told by a former member of the taskforce, gives background information on the many technical decisions made, including the choice of the sampling frequency, playing time, and disc diameter. According to Philips, the Compact Disc was thus "invented collectively by a large group of people working as a team."[1] The Compact Disc reached the market in late 1982 in Asia and early the following year in other markets. This event is often seen as the "Big Bang" of the digital audio revolution. The new audio disc was enthusiastically received, especially in the early-adopting classical music and audiophile communities and its handling quality received particular praise. The far larger popular and rock music industries were slower to adopt the new format, especially in the huge consumer markets in Europe and the United States. This "highbrow niche" status of the CD format changed dramatically in May, 1985, when UK rock band Dire Straits, then under contract by Philips' Polygram, released the album Brothers in Arms.
One of the first all-digital rock recordings and the first by a major act, Brothers in Arms played to the strengths of the CD by offering more and longer tracks, running ten minutes longer than the album's concurrent LP and cassette releases. It spurred the sale of compact disc players like no other recording before it, helped to drive down the price of players, induced other acts and record labels to release more music on CD and firmly established the format in the mind of the average consumer. [2] From its origins as a music format, Compact Disc has grown to encompass other applications. Two years later, in 1985, the CD-ROM (read-only memory) was introduced. With this it was now possible to disseminate massive amounts (for the time) of computer data instead of digital sound. A CD can store around 640 megabytes of data, several hundred times as much as the most popular software distribution medium of the time, the floppy disk. A user-recordable CD for data storage, CD-R, was introduced in the early 1990s, and it became the de facto standard for exchange and archiving of computer data and music. The CD and its later extensions have been extremely successful: in 2004 the annual worldwide sales of CD-Audio, CD-ROM, and CD-R reached about 30 billion discs.
-----------------------------------------------------------------------
Early cd's - 1982
Billy Joel's Nylon Curtain and 52nd Street, Simon & Garfunkel's Bridge Over Troubled Water, REO Speedwagon's Hi Infidelity, and Michael Jackson's Off The Wall
in th UK
Dire Straights - Brothers in Arms - philips - 1985
--------------------------------------------------------------------
http://www.iconnect.net/home/bsnpubs/cdhist.html
A complex invention doesn't usually appear out of thin air with no precedents, and the compact disc is no exception. As a medium for reproducing music, the CD is a merger and adaptation of many different technologies, including the laser (first demonstrated 1960), digital recording (first demonstrated 1967), optical disc technology (first commercially used in the 1970s for LaserVision movies), and of course the computer. The digital sampling rate of 44.1 kHz is based on equations first published in 1928, the pulse code modulation (PCM) method of audio encoding used by the CD dates to 1948, and the error correction codes used date to 1960. With all these disparate parts waiting for someone to develop a workable system in the 1970s, several competing groups worked in secret. It was Philips Industries, a Dutch-based electronics giant (known in the music world as owner of the PolyGram labels), that made the first announcement, on May 17, 1978. Working with Japan's Sony Corporation, Philips announced that they would have a marketable compact disc and appropriate hardware ready "in the early 1980s." That promise was kept on October 1, 1982, when the compact disc was introduced in Japan by CBS/Sony, with 112 different CD titles and a CD player (Sony's CDP-101). The last few months of 1982 were hectic, with Sony selling over 20,000 CD players and Hitachi also posting sales in the 6,000 per month range for their player. Prices for these initial players ran from about $700 to about $1000. The discs themselves, priced at about $15-20, could not be pressed fast enough to meet demand. Sony's research on who was buying the discs in Japan indicated it was young (20s, early 30s) men with a particular interest in sound quality. Perhaps it was this research that led others to believe, as the rest of the world looked on in curiosity to what was happening in Japan, that CDs would fill a niche for high quality sound enthusiasts and little else. By the end of 1982, CBS/Sony and Epic/Sony had issued 122 CD titles. Of these, 34 were classical, followed in number by jazz, rock, and pop, including 12 karaoke ("empty orchestra") titles to be used in singalongs (gadzooks, what hath CD wrought?). Among the titles were Billy Joel's Nylon Curtain and 52nd Street, Simon & Garfunkel's Bridge Over Troubled Water, REO Speedwagon's Hi Infidelity, and Michael Jackson's Off The Wall. The stories about compact discs published in Billboard during early 1983 are fascinating. The lead story on January 29 has PolyGram mulling over how to package the CD in the US when it's released later in 1983, leaning toward the (in retrospect, ill-fated) "long box," the 6"x12" cardboard box which they convinced the industry to adopt at the RIAA (Record Industry Association of America) meeting the next week. (Many at the meeting were considering a 12"x12" box!) In February, Sony announced a "firm" suggested retail price of $1000 for their CD player and $16.98 for discs when they would be introduced later that year in the US. February 23, 1983 marked the debut of the compact disc in Europe, with PolyGram's Hans Gout noting that, "The sooner the Compact Disc replaces the conventional black vinyl LP, the better." By early March, Sony and CBS Records in the US were supplying free compact disc players and discs to selected radio stations here, mostly with Classical and Album-Oriented Rock formats. The March 12 issue of Billboard also notes that Capitol Record Shop, a Hartford, Connecticut, record store, had begun importing CDs from Japan and Europe, with 24 titles at a price tag of $24.95 each. At the time the owner was interviewed, he had only sold a total of one disc. Several months of delays and anticipation dragged by, until in late June, 1983, CBS finally shipped the first CD "prepacks" to a select 35 accounts. Each prepack had a total of 12 titles, with no more than a total of 1000 prepacks altogether in the first shipment. Among the individual titles were Pink Floyd's Wish You Were Here, Billy Joel's The Stranger, Michael Jackson's Thriller, and Toto's Toto IV. Other titles were jazz and classical. The CD era had begun in the United States.
Within about a month, CBS had issued several other pop/rock titles, including Boston's Don't Look Back, Earth Wind & Fire's Raise!, ELO's Discovery, Journey's Escape, Boz Scaggs' Silk Degrees, Barbra Streisand's Guilty, and Bruce Springsteen's Born To Run. These had the CBS logo (and mastering numbers in the DIDP 50000 series). Later, these were reissued with Columbia logos, but these remain as examples of the earliest American CD releases. After the introduction of the CD here, most of the stories in the trade press center around the acute shortage of pressing plants. At that time, there were two major plants, PolyGram's Hanover, West Germany plant, and Sony's plant in Japan. (Almost all the CDs sold under US labels for the first few years were either made in Japan or West Germany.) Sales figures for the US in 1983 totalled about 30,000 players and 800,000 discs. Still, no one really knew if the CD would succeed. In September, 1984, the first large US plant, a Sony subsidiary, Digital Audio Disc Corporation (DADC) opened in Terre Haute, Indiana. From there, other plants came online to help stop the critical shortage. Actually, it wasn't until Christmastime in 1985 that CD sales finally turned the corner for good, leaving many stores virtually sold out of stock, and pushing the sales totals for the year to 22 million discs. In early 1987, the No Noise system was introduced, a computer-based system that could subtract out background hiss, edit pops, and in general clean up digital masters. This proved to be a major step forward in the sound quality we hear today from remastered oldies. By the mid-1990s, computer-assisted cleanup systems were doing wonders with even the most noisy source material. By the end of 1987, over 200 labels were issuing CDs at the collective rate of over 100 million discs for the market of 9 million CD players. By 1990, the vinyl market had all but thrown in the towel, becoming in itself a "specialty niche." Although given up for dead around 1992 or 1993, vinyl records have proved some staying power, as small quantities are still being issued today. In late February, 1992, the RIAA announced that as of April, 1993, the industry would no longer make the long boxes. I guess it was an indication of just how far the CD had come, that the volume of discarded cardboard was filling up landfills at an alarming enough rate to cause environmentalists to target the long box as wasteful. The CD had definitely arrived!
=======================================================
------------------------------------------------------------------------------------------------
March 26th - The last week has seen new items in the in tray by Spike Milligan, Fatal Charm, Duritti Column, Jose Feliciano, Dave Brubeck, Faithless etc & a 4CD Box set of the Monterrey Pop Festival
March 20th - Went to see "The White Album" at the Playhouse, Nottingham. A play by Michael Pinchbeck centred around the Beatles White Album, Charles Manson and his own lifes experiences.
March 12th - Carbooting again with Ian. Started the day by continiuosly playing Computer Talk by Party Ben, a mash up of Kraftwerk: Computer Love and Coldplays Talk which itself borrows on Computer Love. Great.
So today, sevens by Coldcut, Animals & Men (A nice Rock 'n' Roll story here) http://www.hyped2death.com/animaliner.html , Profondo Rosso, Nihilist, Shiva Affect, Jayne Doe & The Beatles. I always get something "Beatles".
Got a double grooved record by "M". The A side is a double grooved record with 2 tracks, the A & B side. The other side just has the A side on it's own. Only the week before I had read about them on the Mojo letters page and it mentioned a few like the Monty Python album and some other new wave bands. I was just thinking about making it a challenge to find one when low and behold, just when I needed one more record to make my 3 for £2 lot, I threw in the M twelve I was looking at only then noticing that it was headlined with "The First Double Groove Single". Not bad. More about Double Grooves can be found here http://www.kempa.com/blog/archives/000044.html The other 2 items were a boxed 10" by Propaganda (The later line up) and The Lamb lies down on Broadway double LP by Genesis. Also PROMO-ONLY SAMPLER " NICE PRICE SAMPLER" feat. Bruce Springsteen, Clash, Jeff Beck etc on one side and Dave Brubeck, Stanley Clarke, Weather Report etc on the other.

March 5th - Carbooting with Ian, Alice & Dawn. Got a couple of autographed George Melly albums, Legion of Dynamic Diskord which is early Adamski with a top ace version of Rebel Rebel. A Womans story by Marc Almond with covers of Peter Hammill and Procul Harum. Osibisa, first Adam & the Ants album, The Other Two, some 7" singles & about 150 cassettes for £1.50, most of them crap but always a few goodies including original Bowie etc. Beatles Anthology 1, 2 &
3 and Live at the BBC on cassette. One 7" was by Mandalaband from '75 on Chrysalis "Om mani padme hum" was inspired by a Tibetan national hymn. It was the brainchild of Dave Rohl... composer, musician and producer. Now apparently into science with Egypthology as a specialty produced 2 albums of Symphonic prog.

March 1st - 3 original vinyl indian film soundtracks on Odeon, India featuring Kishore Kumar, Asha Bhosle & others plus
an album by Ustad Amanat Ali Khan on HMV Pakistan. Mojo & NME CD's.

Belgrade
sunday February 19th - Popecitlji at Club Ana. In the build up tunes by Gang of Four and The Clash were played and the band were in a similar genre.
monday February 20th - artwork at sasha's, chudi's place/sculpture. Klub Kotska.
tuesday February 21th - artwork at sasha's, visit marina and Gesha's place
wed February 22st - artwork at sasha's. Food at Gile's place. Vernon Reid & Masque at SKC. Ace guitar playing with a mixture of Blues, a reggae tune and some powerful prog jazz something similar to early eighties King Crimson maybe.
Thursday February 23rd - Finishing artworks. Klub Plastic: Eyesburn, promotional gig and opening. Rasta hard rock.Second hand record shop. Met Daniel and saw Jarboli practising at SKC. Serboplov at Rex with Sasha and Gile. Traditional music with clarinet cello and violins.
Friday February 24th - DVD transfer atv local cultural centre. Photocopy artwork. Visit Klub Kotska. Visit Stevan & Shneska. Heard at Dom Omladin.
Saturday February 25th - Belgrade Film Festival: saw Broken Flowers. Visit Chinese market with Sash and Vova. Take music and artwork to Kotska.
Sunday 26th - 5.00 am Zemun Gypsy market. 9.00 am SKC Vinyl market. Midday: Blackmarket radio show. 2.00pm
Photobooth demonstration for the students of the Belgrade academy of Art (This has now become the 8th photobooth convention). DJing at Klub Kotska. Midnight: Supernaut, Thron at Klub Ana
Monday February 27th - Saw Deep Purple at the Belgrade Fair. Went home next day.
Belgrade collection:
Beck, Jeff - Blow by Blow - LP - 1975 (Yugoslav edition)
Brooklyn Express - Brooklyn Express - LP - RTB/BC - 1983 (Yugoslav edition)
Cream - Best of Cream Live - 2LP (Yugoslav edition)
Humble Pie - Greatest Hits - LP - Jugodisc = 1984 (Yugoslav edition)
Hunter, Rod - Soul Makossa - LP - Decca/Jugoton - 1973 (Yugoslav edition)
Jarboli - CD - 2005
Led Zepplin - 4 - LP -
Nektar
Nice, The - Greatest Hits - LP - Jugodisc - 1984 (Yugoslav edition)
Nice, The - (Yugoslav edition)
Procol Harum - LP (Yugoslav edition)
Space - Magic Fly - LP - Vogue - 1977 (Yugoslav edition)
Taste of , A - V/A - LP -
----------------------------------------------------------------------
Sunday February 5th - Carbooting with Ian. CD singles and about 20 vinyls.
Friday February 17th - Whisk 159 Blackmarket Radio show finished. 4 Sections 1. Local 2. Mashups. 3. Psychedelia 4. World
saturday 18th - Vinylseeking in Whitton. Boney M in Hindi, Bo Hansson The Magicians hat, Bruce Foxton 7@ pic disc, plus 3 Woodentops and some other stuff. All added to the London collection at Kates. Arby did video to dvd transfers of Earth, Innoncence, Mixup in a Box, Sheriffs Head and Canal Robots and Shaving Foam Man to use on Hardcore Heaven TV in a couple of weeks at the HH#3. Also 3 idents were made. One is Mixup artwork/Mentalist.
Feb 13th/16th - Selecting Blackmarket radio show tunes as well as tunes for my DJ club spot at the end of Feb. Burning a whole host of other oddities and new comps.
Feb 2nd - In and complete today: Jimi Hendrix VS (whisk 158), DJ Zebra 28 minute Hendrix mix. I've got a nice

Zebramix of U2 as well. The Processed Press: DJ Shadow's album mashed up.
Gabba called in the office today. Brought me his latest demo of "Asbo Youth and some goodies from Ameoba records

in LA including "Music we like" catalogue from August 2005 covering the first half of the year. A Rock 'n' Roll calender as

well plus some other bits.
Feb 1st - Got latest Mojo CD, Ray Davies covers. Pt 2 of the Lennon CD from newspaper. Dump calls with news of the

5th Interstellar Cementmixers album.
January 31st - Chatting to Coyote. It goes like this:
DJ Coyote - The wax junkie says:
was hoping to have some cds come today.. but no show.. wanky west office LOL
mixup says:
by accident i found an entire djshadow mashup album. it's ok. listening at moment to Judas Priest, bout the only metalish

type group I used to like. Another brit group with rock background who outdid the states
DJ Coyote - The wax junkie says:
yeah my mate barney the acid man got all judas p. albums for his dad.. its all his dad ever played on his system which

was as loud as fuck !!!
mixup says:
just the thing with some beers etc
DJ Coyote - The wax junkie says:
the dj shadow cd sounds good.. can you do us a copy if you get chance ?
mixup says:
yeh. later
DJ Coyote - The wax junkie says:
cool... whats mixed in ?
mixup says:
just gonna look
mixup says:
still looking
DJ Coyote - The wax junkie says:
just found a solidsteel double cd 16/2/04 !!! no cover just the discs.. mm just popped it on LOL ... Was under a pile of

crap LOL... I'll bring that beatles cd to work for you.. dont bother with the cash..
mixup says:
beasties, bassment jax, dave gahan, rammstein, deepest blue, moby etc
mixup says:
ta
DJ Coyote - The wax junkie says:
if you have a cover for the solid steel 16.2.04 can you run off a copy ?
mixup says:
yep
DJ Coyote - The wax junkie says:
nice and funky ..... rock me again again and again.. early on in the mix.. cool version
mixup says:
just looking at the track list now. as ever its great
DJ Coyote - The wax junkie says:
is cool coz i have no idea whats on the way LOL...
DJ Coyote - The wax junkie says:
and u know its gonna be cool
mixup says:
got another christian rock album today. not bad actually. mainly instrumental, which is unusual. synths and arrangments.
possibly a sample or 2
DJ Coyote - The wax junkie says:
yeah there sould be.. if its instrumental its always gonna be intresting.. especially these days with the way loops are found and used
mixup says:
also got a book of quotes from rolling stone mag. lots of rock etc from 60's and 70's. the zappa ones are great
DJ Coyote - The wax junkie says:
those books are good, you can just pick it up at any page and read a few pages
mixup says:
yeh , I like them
mixup says:
A classic zappa quote is on the back cover. "Rock journalism is people who can't write interviewing people who can't talk for people who can't read"
DJ Coyote - The wax junkie says:
ha ha
mixup says:
he's so cutting as always
mixup says:
and often true
DJ Coyote - The wax junkie says:
yas youd expect
mixup says:
yep
DJ Coyote - The wax junkie says:
into same nice rap now !
DJ Coyote - The wax junkie says:
the mix continues...
mixup says:
I'm playing that 12" I got with the bent remix on. actually I like the other side really much. it's by Delta.
mixup says:
called "could you
mixup says:
its my fave tune of the moment
DJ Coyote - The wax junkie says:
digging on ebay .... plus had a few cds to send off... I need to get some stuff by Bent... intresting stuff
DJ Coyote - The wax junkie says:
nice rock riff has just come in !
mixup says:
white stripes maybe
DJ Coyote - The wax junkie says:
think so.. sounds like a good early rock rob though !!!
DJ Coyote - The wax junkie says:
very led zep.. beastie boys would have sampled it back in the day
DJ Coyote - The wax junkie says:
radiohead now
DJ Coyote - The wax junkie says:
my fav. track by them too
DJ Coyote - The wax junkie says:
hated them until i heard the original mix of that
mixup says:
ah yes. it was white stripes before that. after raidiohead will be Headman. It goes on
DJ Coyote - The wax junkie says:
crazy stuff
DJ Coyote - The wax junkie says:
divine sounds... wow old skool hip-hop classic.. was on the first 'rock-city tape' johnathan used to sell on saturday afternoons.. was much sort after around our school back then.. obviously i had one !!!!
mixup says:
yeh. still checking out that band Delta. Interesting
DJ Coyote - The wax junkie says:
cool...
January 30th - Sam Ratty putting final touches to latest CD of toons. We plan the next Blackmarket Sound tracks and remixes. Another remix of Ardency plus a remix of Six By Seven. A new track called "The Journey" should come together soon.
January 29th - CD's in this week inc Love Peace & Poetry Brazillian Psychedelia, Dreamies (cool one off album by Bill Holt). Listening today to Rueben Wilson, Goldfrapp, Gorillaz. Still unearthing Hendrix mashups. A nice 28 minute Hendrix mix by DJ Zebra from France. I've had a long running interest in the bastard pop genre. Sometimes it works, sometimes not.
January 22nd - Carbooting again with DJ EionLights. I got 42 slabs of 12" vinyl (both LP's & 12's), one 10" by A House with covers of Children of the Revolution (TRex), I Feel Love (Donna Summer), Love Song (The Damned) and one own penned number. Strange Combination!, two 7's, a Moby CD and a Gorillaz CDsingle.
Right now I'm playing the self penned numbers on Herbie Manns Discoteque album. Cool. Got 5 related albums for the Beatles section but none are actually The Beatles. Covers albums by the likes of Arthur Fiedler, Happy Hammond and so on plus a Wings album. Getting through plenty of other stuff from todays haul. DAF, Soft Cell, Roxy Music, Kaliphz, but tonights vinyl set at "The Loft" the choice finds are being sorted out. Remixes of Music by Madonna, Depeche Mode, a Bent remix, PigBag, "Maybe As Time Goes By: Gloria Gaynor and some Soul II Soul, Somethin' Stupid by Peaches and Herb and some of the affore mentioned stuff. DJ Coyote will start and end the evening in top style. I going to hide a Val Doonican sleeve I found in the bin in "The Loft" before I leave.

January 21st 06 - Listening to CD's by Killing Joke, Apollo 440, Simple Minds: Neon Lights, Love Peace & Poetry British Psychedelia, SamRatty Christ Coll. CCC: Revolved all on the playlist today. Nice Library Music article in this months Record Collector. Listening to Pig & Dan while looking for a Purple Haze remix they have done, for my forthcoming Hendrix Vs comp.Got the Zappa dvd bootleg "A Token of his extreme"

The Blackmarket Sound is myself & SamRatty. Following on from the 10" vinyl "Lesson 167" last year comes the 7" clear vinyl "A Professional Mentalist/Chessking". A 12" vinyl version a remix of Ardency's Payment for Expenses is forthcoming. Check the tunes here The Blackmarket Sound
January 7th 06- First Carboot of the year - about 20 LP's & CDsingles. Great double album by Issac Hayes, a white vinyl disco release from 76 by Direct Disco. Also a Celtic/Rock fusion LP on Fontana from 1973 by Alan Stivell.
----------------------------------------------------------------------
Jan 2nd 06- 16rpm records
If you know anything about the history of the turntable, records, and vinyl (in relation to sound recording) you'll know about the 16RPM records were used for voice recording and by Chrysler for the car stereo turntables that they jokingly used. They printed special versions of various albums in 16RPM. Yes, to answer your question, every bump your car hit caused the needle to scratch and most likely ruin you're album. The turntable was only good when the player was used while your car was at a complete stop.
----------------------------------------------------
recap:
Music stolen in 1999 * got again
Beastie Boys - Ill Communication *, Sound from way out
Money Mark - Push the button, 1st LP *, 3rd EP
Can - Live 77, Peel Sessions, Sacrilage *
Verve - History, PJ Harvey, The Pretenders, Moody Boyz, Deviants, Minimal Techno, 60's Psychedelia, Add N to X, "I am the Walrus"
Acid Attack, Beck - Odelay *, Hens Teeth *, Rambo Amadeus - Titanik *, ?, HP Lovecraft, Ring Ring, Atari Teenage Riot, MC Slaar, Bristol Compilation
White Heat, Tangerine dream - Exit, Family, The Byrds, Cream, Moving Shadow1 & 2, Cluster, Barry Adamson - The Negro inside me,
------------------------------------------------------
London Collection 2005/6 Just a few recs I had stored at Kates
Plant, Robert - The Principle of Moments - CD - Atlantic - 1983 (German
edition)
Latin Hot - V/A - CD - Metro - 2000
Hansson, Bo - The Magicians Hat - LP - Charisma - 1973
Kapoor, Mahendra & Musarrat - Boney M & More in Hindi - LP - Multitone - 1981
Dolby,Thomas - The Flat Earth - LP - Parlophone Odeon - 1984
African Moves - V/A - 2LP - Sterns - 1986
The Woodentops - Wooden Foot Cops on the Highway - LP - Rough Trade - 1986
Wings - Band on the Run - LP - EMI - 1973
Armatrading, Joan - To the Limit - LP - A&M - 19 (Portugese release)
Rippon, Angela - Shape Up and Dance - LP - Lifestyle - 1982
Freedom Principles: Acid Jazz & other Illicit Grooves Vol 2 - V/A - LP -
Polydor - 1989
Stereo Gold Award Series - Soul Hits - LP - Stereo Gold Award 411 - 1976
Stereo Gold Award Series - Hammond Organ Dance Party: Duke Grant and his
Trio - LP - Stereo Galaxy - 1974 (Feat. Light my Fire
Afro Rock Festival - V/A: Osibisa, Assagai,Chaka,Grutz,Simba - LP - Contour - 1973
The Woodentops - It will come - 12" - Rough Trade - 1985
The Woodentops - Move Me - 12" - Rough Trade - 1985
Dust Junkies - Nonstopoperation - 12" - Polydor - 1997
Foxton, Bruce - This is the Way - 7" - Arista - 1983 (Picture Disc)
Moodswings featuring Chrissie Hynde - Spiritual High (State of Independence)
- 7" - Arista - 1991 (ps)
Voulzy, Laurent - Bubble Star Pt 1 & 2 - 7" - RCA - 1978 (ps)
Voulzy, Laurent - Rockollection Pt 1 & 2 - 7" - RCA - 1977 (ps)

Fiedler, Arthur and the Boston Pops
Hancock, Tony - Sids Mystery Tours
==========================================================
2005 round Up
December 2005
Christmas - Simple Minds covers album "Neon Lights". Excellent.
Originals:
01. Them - Gloria (Not the original but the widely known version)
02. David Bowie - The man who sold the world
03. Pete Shelley - Homosapien
04. Patti Smith - Dancing Barefoot
05. Kraftwerk - Neon Lights
06. The Doors - Hello I Love you
07. Echo & the Bunnymen - Bring on the dancing horses
08. Neil Young - Needle Damage done
09. Roxy Music - For your pleasure
10. Velvet Underground - All Tomorrows parties
11. Human League - Being Boiled
12. Joy Division - Love will tear us apart
-----------------------------------
Ninjatune mixes. Brilliant as always.
Got 100 12"s from DJ Tony Thomas: Techno, House, Dance
Kraftwerk Box. Great. The DVD is excellent. OK, lots of old numbers, but fantastically done. New numbers are cool, Imagery top class and their iconic status still evident.
My albums of the year. It doesn't mean they came out this year but the ones I've played and liked this year.
Hip Hop
1. Three Sinister Syllables
2. Cut Chemist - Rare Equations
2. Madvillain - Madvilainy Instrumentals
3. MF Doom - Special Herbs 1&2, 5&6, 7&8
60's/70's stuff
Sugar Cubes
Indexi
Billy Paul - War of the Gods
Can't remember what else. To much.................
--------------------------------------------------------------------
Classic track:
Manfred Mann - There is a man
There is a man that sits in the corner of my room
No one else sees him
When I tell them there is a man that sits in the corner of my room
They beat me
'We beat him'
Oh go away, you're not really there
Don't come back another day
Please
There is a man that brings me jewels in my milk
No one else sees him
When I tell them there is a man that brings me jewels in my milk
They beat me
'We beat him'
Oh go away, you're not really there
Don't come back another day
Please
They say I may go home soon, wouldn't that be nice?
I'd take that man with me to use as a doorstop
I'm sure that mummy wouldn't mind even though he's dark and furry and hasn't got very nice habits
There is a man that brings me coffee in my tea
No one else sees him
When I tell them there is a man...
There is man... There is a man... etc.... There
---------------------------------------------------------------------------------------
17th May 2005 - A day at home. Playlist
CD - V/a Sugar Lumps, CD - V/A From Burbank to the bay Area, CD - DJ Cellar Mix, Big Bear, CD - V/A The Blue Series, CD - Jay Z The Rainbow Album, 10 trs LP - Stoney & Meatloaf, LP - The Alan Bown, LP - Blacktop
12"- Billy Mackenzie, Ice Cream Factory, 12" - The Corn Dollies, 12" - Thr Hysterics, 12" - Milltown Brothers
tr - Blood Sweat & Tears, tr - Santana, tr - Aretha Franklin, tr - David Matthews
3trs- Robert Palmer, 6trs- Sam Ratty, 4trs- Mixup, 2trs- Billy Paul, 3trs- Frank Zappa
7" - Frigid Pink
bits- Terry Lightfoot and his band, bits- Nelson Riddle
Allsorts of crap, really.
---------------------------------------------------------------------
USA May 2005
From "Vintage Vinyl" in St Louis I got plenty of Deodato and Jimmy Smith albums, a couple of Zappa related LP's and a bunch of 99cent LP's. On the CD front I got 3 of the MF Doom instrumental "Special Herbs" series and some other local mixes and beats. Great shop.
I saw The Jazz Trio who played at the Photobooth convention, Mad Art Gallery
-------------------------------------------------------------------
I went to Glastonbury Festival 2005
Saturday 18th June
Arrived with Dan and Mog just after midday and set up camp in Tom's field. Registerd with Oxfam.
Jude arrives. Abi and friends arrive. Drinks and sunburn all round. First installment of the Glastonbury curry.
Sunday 19th June
Worked as a stewrad at Ped gate B. Mog is supervisor. Andy, Hazel and Andrea: stewards from Isle of Man. Drinks and curry
Monday 20th June
Ped gate B. Drinks and curry
Tuesday 21st June
Ped gate B. Phil arrives. Drinks and curry.
Wednesday 22nd June
Walked through the site to the Stone Circle. Visited Irene in the Green Crafts field. Saw Ben there too. Drinks and curry
Thursday 23rd June
Almeida Girl & Descarge (Croissant Neuf stage). bit of band at Tadpole stage. bit of band at Small World stage. Night round the bars with Mog and Dan. 4.00am in the morning we watched the storm approaching.
Friday 24th June
The storm floods the festival site.
The Undertones (Pyramid): heard strains of from Toms Field, John Butler Trio (Pyramid), Dennis Rollins' Badbone (Jazzworld), Tyler James (Jazzworld), bit of Babyshambles (Other stage), The Doves (Pyramid), The Killers & The White Stripes (Pyramid): listened to both sets from Toms Field
Saturday 25th June
Hayseed Dixie (Pyramid), Taj Mahal Trio (Pyramid), The Stands (Other Stage), bit of The Levellers (Jazzworld), Kaiser Chiefs (pyramid),bit of Chas & Dave (Acoustic stage), The Coral (Pyramid), Vander Brothers on the Wheel of Death (Circus Field), Dudley Sutton (La Belle Epoque: Theatre), The Stephen Frost Impro All-stars with Phil Jupitas & Paul Merton (La Belle Epoque: Theatre), bit of Hayseed Dixie (Avalon stage), Jackie & Jim's Wedding at The Chapel (Lost Vagueness), Seeed (Jazzworld), Coldplay (Pyramid)
Sunday 26th June
Gear (John Peel stage), Quantic Soul Orchestra (Dance East), BlackBud (JP stage), Soulwax (Other stage), Van Morrison (Pyramid), Brian Wilson (Pyramid): strains of, as we packed to leave from Toms field.
.......And a good time was had by all.
-----------------------------------------------------
09.07.05 Gig - Louis cypher with pete firstblood plus band / Lost Project - The Arboretum Park
---------------------------------------------------------------------------------------------

Summer 2005
We visited Ameoba Records on Sunset Boulevard for the 3rd year running. It's awesome.
We saw Savor and Led Zepagain, Santana & Led Zeppelin tribute bands, at Central Park, Santa Clarita, CA.
----------------------------------------------------------------------------------------------------
Aug 2005
I went to the V Festival with Mog, Dan, Mike and Paul. Paul broke his leg but came back from hospital in plaster to party with us.
Bands I saw:
Saturday 19th
Akala
Estelle
Jem
Goldfrapp
a small part of the Scissor Sisters
The Prodigy
Sunday
The Stands
Protocol
Unknown 3 piece band set up on the grass playing wild thing.
Emilianna Torrini
Tom baxter
Presidents of the USA
The Proclaimers
Lucie Silvers
Polyphonic Spree
Kaiser Cheifs
The Doves introduced by Peter Kay
Chemical Brothers
------------------------------------------------------------------

10.09.05 The Grapes, Sheffield with Jude & Colin - Benjamin Wetherall, Scaramanga Six, Sukmunki
-------------------------------------------------
Feb 01 2005 - Got a copy of Now Music 4 (the earliest one I have) and a local demo (Nottingham) by Sam & James but top of the day was the first album of Nick Nicely. Great. pepperesque psychedelia. he cut a fab single in 1982, which I used to hammer, and then disappeared. It's taken him 25 years (there is a track from as long ago as 1978) to complete but worth the wait. Did a "Tuesday mix" of recently acquired tunes.
Jan 2005 - At the turn of the year I had just got back into Mash Ups again particularly any Beatles re: The Grey Album, which I guess may end up being my album of the year 2004 just because of what it is, although I must admit to really enjoying Oleg Kostrow - Lego for 4 even if it was from 2003. Senor Coconut was my fave for 2003. I downloaded The Beastles (Beastie Boys vs The Beatles) by DJ BC, found the excellent Hank Handy Beatles Mash up medley and a few other Beatles mash ups. I'm putting together a Beatles mash up comp.
The day after a wedding do in St Helens complete with bad head I found a car boot sale outside the hotel. I ended getting about 40 albums and twelve's, some interesting stuff, colored vinyl, the usual house twelve's, Drifters and Manfred Mann originals and an album by Stevie Faye of the 1970's Comedians. It's totally dated and it could be an episode from "Phoenix Nights", however it features a warm up track by the house backing band "Tony Mac Set" doing Summertime, the sort of stuff the lads from Licorice Soul Records and Vinyl Vulture might dig up.
I've started a compilation of hip hop tracks featuring recognizable samples from very famous rock bands. At the moment I've got Deep Purple, The Moody Blues, Led Zeppelin and Frank Zappa (which is a hard task let me tell you). Back on the download front I found an interesting project called 365 Days which as it sounds is a different track for each day of the year. lots of weird Christian tracks, talking stuff, oddities and such like. Got 20 spare twelve's from DJ Tony Thomas. usual tek,dance,beats. Got his latest release (The Producers) fresh out the box. DJ Tony Thomas. Kees emailed me about the US69 spaced oddity track and swapped mp3 for a track by Ricotti. vg, got to track it down sometime. Tammy wanted Cathy Dennis's C'mon get my love. happy to oblige.
St Helens Car boot 9th January 2005
01. Jesus Christ Superstar - Crucifixion (excerpt)
02. St Helens car boot mix
01 Tito Valdez (latin house)
02 Laurent Voulzy (french disco 1978)
03 systems exclusive (red vinyl)
04 Megalon (R&S recs)
05 Tom O'connor (70's show comedian)
06 Moody Blues
07 The Goodies
08 PIL
09 French GCE tests (Talk lp)
10 Lightnin Red (Stereo Gold Award label)
11 Red Light (Hi-Bias)
12 Spacedust (house)
13 Not the 9 O Clock News
14 Pat Britt (Jazz)
03. St Helens car boot mix2
01 Jesus Christ Superstar
02 The Drifters
03 The Moody Blues
04 Bad Manners
04. Tony Mac Set - Summertime
05. Manfred Mann - Groovin (excerpt)
06. Lulu - Show Me
------------------------------
Downloads
Beatles Mash ups
07. Hank Handy
08. Bootles
09. Taxmobile
365-Days-Project
10. Soul Transportation 1972
11. Computer Speech
12. Arcesia-white-panther-1970
----------------------------------
Hip Hop Zappa samples
13. Gumbo
14. Accordian
15. Grinder
------------------------
16. Ricotti

#######################################################################################
2004

########################################################################################

2003

Mr Mixup and music 2003, 22nd December 2003
For me 2003 must be one of the greatest years for hearing, collecting and enjoying new music I've ever had. I make a little music myself as well, which when it works out can be one of the most rewarding things I do.
Undoubtedly, one of the greatest feelings you can get from music is sharing the experience with others and the best is being in a group of people, playing instruments and coming together with a sound that is above any one person. The collective is strong. The ultimate social bond, making music together.
My acquired knowledge, I'm now 46, and eagerness to get a fix of a new tune has driven me to work harder, listening wherever I might be for a classic or using good judgement when looking at strange covers.
---------------------------------------------
Here we go with some basics.
Some fave albums from this year are from Senor Coconut, Goldfrapp and Pitman. Throw in Kraftwerk (homage to the masters and I've got a ticket for the Manchester gig next March) and a few bits like that and you get the picture. Just standard stuff. Also tunes that go through your head, pop hits of the year you can't avoid hearing and sometimes liking.
I worked at Glastonbury and went to "V" so I got to see a few of the main players in the UK on the circuit.
Live, my faves this year are (in no particular order)
Moloko (Stunning), Goldfrapp (Brilliant), David Holmes (a bit on the Groove Armada feel for me), Lemon Jelly - nice. These 4 were all on following each other at "V"
Pitman. Well I just had to be there. Yu get meh. Nottm satirical/hiphop coalminer, yes coalminer. It was packed, sweat dripping. Pitman came on dressed in Overalls, donkey jacket and miners helmet, did a 30 minute set, and the crowd loved it. To cheers of "chip Cob" and "Battered sausage" and like they say he said like it is.
Local wit and slang mixed with a disregard for political correctness produce funny and sometimes accurate observations to turntable beats. Check out the track "Pitman and her" from his debut album "It takes a nation of tossers". Or listen to "The breaks" at http://www.pitmanworld.com
Ozomatli, right up my street, hispanic/hiphop/jazz collective from LA, loads of brass .
I saw old blues band Canned Heat for free strutting their stuff while I was in LA in the summer with my kids. Still, Goin' up the country.
Electric Blue were a late night jam band of youngsters grooving with rhythm I saw in Belgrade. It took me back to the free festival feeling of Stonehenge.
It had been a great day. Sasha and myself made the finishing touches to our exhibition at "Remont" gallery, then did a local football match, 5-4 to Rad. Then opened the Exhibition, wine drinking and socialising and a TV interview. Then we went to a Boris Kovac gig which was pretty darned good, then a pub crawl with mates ending up at a club watching "Electric Blue"
Linda Lewis was great. I saw Fatboy and Moby. Tony Allen for Afican /jazz stuff.
On the comedy front Bill Bailey was excellent and "Bottom" are still kings of stupidity. I saw the usuals like Macy Gray, Inspiral's, Supergrass and so on. Many many more.
And how can I not mention being (Claire and myself) guests of honour, Saturday night, at the "Moulin Rouge".
The show was spectacular. It's difficult to describe what it was like but at times it took my breath away. A blaze of colour, dynamic, sometimes corny, sometimes magic. At one point a large tank of water rose up from the pit. Inside was a girl twisting and turning in the water with 5 or so huge Snakes. It was incredible.
At intervals in the show there were different acts each one of them top notch.
Some guy who did balancing stuff, a guy juggling with 6 balls using his mouth, blowing each ball onto an electronic drum kit, playing a solo.
A ventriloquist who had a trained dog that sat motionless and moved it's lips to the words of his master so well I thought it must have been a remote controlled gadget, but we saw the dog run on the stage.
The show was stunning.
----------------------------------------------
Some of those great listening pleasures.
King Nando - El Solitaire. Original vinyl given to me by Claire. 3 top ace tracks on a groovy late 60's New York/Cuban Boogaloo, shing-a-ling sort of album. The sort of vinyl you've just got to have.
While I was in NY with Claire I went to about 6 record shops. It's mega for vinyl.
In the first shop I went into I bought "Bay Area" Funk lp from "Dance Tracks".
I couldn't believe it but when I looked up, on the wall was a 12" by my friend Tony Thomas (House and Techno producer and DJ) back in my home town in the UK . I've had 60 or 70 no longer required 12"s from Tony this year, mainly house and techno. A quick sample of each tune and a small set of faves are easily found. I have his latest CD as well. Great.
http://www.tonythomas.co.uk/ http://www.dancetracks.com
In my opinion the best record shops were "The Sound Library" and "Rock and Soul". I bought 4 vinyl volumes of "Dusty Fingers" in R&S as well as an Acapella's and Latin breaks albums. On one of the Dusty Fingers albums was "Going out of my head" by George Saxon and another version of the same track appeared on the Latin breaks album under the title of Perez. Great Jazz.
In Sound Library there was loads of cheesy lounge stuff, Hammond etc.
Anyway I've got good stuff like that from the Vinyl Vulture CD's I got at the beginning of the year, more about them later, so I got a few oldies like Santa Esmaralda, War, Isaac Hayes. I also got "Sitar Beat", funked up sitar music.
While I was in Sound Library I got 2 amazing rare CD's.
The first is a compilation of Black psychedelic rock from the late 60's and early seventies from the Chicago area. Brilliant. It brought me back to my days of collecting 60's garage and psych in the mid 80's, all those Pebbles compilations and so, before acid house and techno gave me something new.
The raw guitar over funky tunes is just the ticket for me especially when I have a drink and a smoke. Google search the word "Memphix" for details.
The other CD is a 70's ish soul/disco mix by Chairman Mao & Citizen Kane. Excellent, smooth and warm.
In the summer I read the article in Hip Hop magazine about going to New York and record shops to visit.
Well you was right lads. Ace shops. Real gems to be found.
http://www.soundlibraryrecords.com http://www.rockandsoul.com
I also managed to find some Chinese hip hop music, I was staying in Chinatown, which is a lot harder than you might think. The kids in the shop laughed at me when I said what I was looking for. I rummaged around and found a CD with Graffiti style artwork on the cover and remix's and bonus tracks on the back. I knew this was my best chance. It's always risky buying such stuff but it turned out to be OK. I even found some old 8 track cartridges for the archive but when I got home a mate told me he thought they were an American format anyway, not that I had a player.
I also got about 30 or 40 CD's from Claire of promo's and such like including Barry Adamson, 8 Grand Funk Railroad LP's, Add N to X blah blah.
Back to those 4 "Vinyl Vulture" CD's I got. Ace. Funky cheesy Hammond etc. Compilations of Cheap 70's labels, session men, TV scores, library music. I love it. I've managed to find 6 or 7 of the original vinyl releases on the Stereo Gold Award label near to home. The tracks the lads at Vinyl Vulture put down on their "Muller Gold" CD are the cream of the crop. For me the version of "Guantanamera" is fantastic. Starts of corny and develops into a rip roaring keyboard and guitar funker. One of those tracks that I can play 30 times in a row.
The Vinyl Vulture crew are involved in a new label "Licorice Soul" dedicated to digging up rare cheese/lounge/jazz classics. I've got both 7" releases so far. Personally I like the B sides best. I have 4 of those Vinyl Vulture CD's but the label numbers suggest there may be more. What am I missing.
http://www.licoricesoul.com/index.php and http://www.vinylvulture.co.uk/
I've been very lucky to have found a shop close to where I live which over the last 3 or 4 years has produced major finds. Cheese, Jazz, Kraut, mainstream oldies, loads of 12"s. A couple of months I got that David McCallum album from '66 "Music: A part of me" with production by David Axlerod, no cover but only 50p. I find many such gems, "The super guitar of Lightning Red", "Rock around the clock" original 78, David Bowie 12" white label, and so on and so on. Recently I saw a copy of The Best of Cilla Black from about '68. A bit battered but I sometimes buy them for the cover alone but when I saw she did a version of "Going out of my head" that was it. A bit of a theme running there.
This place is sometimes a goldmine and it's mine, all mine.
One 7" single I got in 2002 is excellent. It is "Cool for Cats", the Squeeze song, sung in a corny German accent to the perfect music of "The Model" by Kraftwerk. It's awesome. The B side is good to, sort of hip hop in essence.
I reckon it was a 100 limited edition. There are no details of who did this but each single (I have more than one) has a different drawn picture on the label and a stamped number on the white sleeve. Any info and I would be grateful.
---------------------------------------
Cita pronounced Cheeta is a Yugoslav gypsy living in Germany, I think, playing raw pulsating music. My friend and artist Sasha Markovic gave me a CD, a limited 50 CDR presented to me during a performance where he gave them away to selected friends and associates, each with a different hand painted cover. While I was in Belgrade I got many pirate CD's at about £1, loads of normal stuff, an Oasis album, an ethno techno mix, a Beastie Boys album and so on. I bought about 20 Belgrade/Yugoslav official releases, a lot on the Radio B92 label. http://www.b92.net/music/catalogue/e/index.html
I was given quite a few demo's and things by Rambo Amadeus. His band has made good sounds since the 1980's and I have about 6 of his albums.
Belgrade was great for vinyl. Cheap and plenty of old stuff, so I stocked up on a few old items again, Osibisa, The Beatles on Yugaton, Deodato, a few 70's soul singles. I also got 10 old "Melody Makers" from '72 to '75 for about 30p each.
Sasha also burned me about 40 or 50 CD's for me. Allsorts, old and new, mainstream to weird.
Silver Apples to Pearl Jam and some old Yugoslav progrock. I only look for the ones with Hammond, keyboard, synth work outs and I found one from 72ish by a band called Time.
While I was there Sasha let me choose 6 tracks for his radio show. I chose Jean Jacque Perry - EVA, DJ Shadow - Six Days (my single of the year last year), Pitman - Witness the Pitness, a track of my own, and more.
While I was there I went to some gigs and saw Boris Kovac (jazz/yugo folk), Electric Blue, Isihija (Bulgarian Ethno) and a trad jazz group.
Before I travelled to Belgrade I found a few things in London. Some Thai pop music, Hula (80's Sheffield synth sound) and the funk version of the Beatles "Drive my Car" by Gary Toms from the 70's album 7-6-5-4-3-2-1 Blow Your Whistle. . Any Beatles covers are a must of course.
While in LA we (my kids, brother Robert and family and myself) went to a great record shop on Sunset Boulevard called "Amoeba Music" Big and loads of stuff.
My lad Sam bought a couple of CD's and his first vinyl, he has many hip hop CD's, but as I and my former lodger DJ Coyote kept saying to him "where is your vinyl, man". Alice bought the latest Christine Aquilera CD and I got Senor Coconut and a few others. I could have spent hours in there. They even have bands playing some nights. http://www.amoebamusic.com
While we was walking down Hollywood Boulevard we came across "As the record turns", a vinyl record shop full of rare disc's of all descriptions neatly laid out. Sam bought a hip hop promo record and got to choose a free record as well. Awesome. http://www.astherecordturns.com
My ex lodger DJ Coyote is also a music nut. That's why I let him stay with me. When he said "I've got 5,000 albums" I said "Your in". He can sometimes buy between 10 and 30 albums a week everything from Funk Breaks, Electronic, Pop. Anything in fact. When he hits on a band it's no good getting one album he gets the entire back catalogue. When I needed to know about African Funk he would pull out several CD's. Want a Depeche Mode bootleg then there are more than a hundred to choose from.
Oh yeh, Senor Coconut did that album of Kraftwerk covers in Samba style and his latest album has wicked covers of "Riders on the storm" and "Smoke on the water" which as a single was No.1 in 5 European countries this summer apparently. It set me on a crusade to find and download as many covers as possible of "Smoke on the Water". I must have 30 or so at the moment. Some are brilliant. I've got one by the "Pride of Oklahoma" marching band (one of those American football marching bands) doing a 1.50 minute uptempo version.
On the download front I caught up with about 20 Pink Floyd bootlegs, amongst many other things, mainly from their best period 69-71. I got hold of the Wembly '74 performance that I was at. Incredible memories.
I traded some great stuff with Mike in Aus. DJ Shadow, Calexico and Booker T bootlegs etc and Tracey who brought great music back with him from Turkey. I bought "Monoculture" by Soft Cell for Coyote while I was in "Silly Melody" record shop in Paris. I released some compilations and bootlegs on my own label "Whisk" Check out http://www.mixup.org.uk/mixuplovesmusic/whisk/whisk.htm
Have a look at the mix's by Soft Drink (DJ Coyote and me) having fun with our vinyl collections.
We made some obscure synth/turntable/effects recordings as well.
In answer to Nick Hornby, Christmas day 2003
I just skipped over Nick Hornby's new book "31 Songs", Ah yes. That association of songs and music with life. Sometimes shared, sometimes an individual thing, it happens to us all.
Frankie Teardrop. Yes exactly. I don't listen to it now and don't listen to much darker stuff nowadays anyway but you should hear it once. We're all Frankies!
Nick refers to "Reasons to be cheerful part3" by Ian Dury as a sort of English national anthem and that strikes a chord with me. There could be different songs for different occasions but I reckon "Look on the bright side of life" sung by Eric Idle could be one.
That brought me round to thinking up a compilation of classic English songs. I jokingly called it volume 273. There are so many classic songs and tunes from these shores. I could put in the entire Beatles catalogue and so on. Anyway, how about "Black Magic Woman" by Peter Greens Fleetwood Mac. It's a worldwide known tune because of Santana but is pure English. Come to think of it "Dreams" was a classic too.
"Sunshine of your love" by Cream is another oldie but goodie. I have a beautiful version by Ella Fitzgerald. Maybe I should find strange cover versions. It goes on and on.
There is so much more. I'm addicted.
Yours in music.
Mr Mixup

########################################################################################

2002
This is my 2002 list of bands I've seen this year. Most I've seen their full sets, others enough to know them. No particular order and I've probably missed a few too. Glastonbury, V and Leeds are the 3 festivals I went to. Other gigs are noted.

Groove Armada ( 3 times) twice with special guest Richie Havens at Glastonbury & V and at Rock City, 2 dec
Voodoo-vaudeville - Brighton, 25 july
Lo Fidelity Allstars - Leeds
DJ Shadow - Rock City, 27 oct
Death in Vegas - Rock City, 27 oct
Fingathing - Rock City, 27 oct
Dirty Vegas - Rock City, 2 dec
Skinny Sumo - Nottm, 10 aug
Shortwave - Nottm, 10 aug
Panic - Nottm, 10 aug
Foctor Dish - Nottm, 10 aug
Black Rebel Motorcycle club - Leeds
Janes Addiction - Leeds
Gomez - V
Chemical Brothers - V
Elvis Costello - V
All creatures/Undivided Attention - Glastonbury
The Dandy Warhols (2) - Glastonbury & Leeds
The Prodigy - Leeds
Manu Chao - Glastonbury
Weekend Players - V
Kosheen - V
Manic Street Preachers - Nottm Ice Stadium, 11th Dec
Ian Brown - Nottm Ice Stadium, 11th Dec
Guns and Roses - Leeds
Kevin Macarthy - Leeds
Comic 1 - Leeds
Comic 2 - Leeds
Rolf Harris - Glastonbury
Mad Professor - Glastonbury
Loophead - Glastonbury
System 7 - Glastonbury
Swamp Circus (Twice) - Glastonbury
Stereophonics - Glastonbury
Slipknot - Leeds
Muse - Leeds
Cave In - Leeds
Jon Spencer Blues Explosion - Leeds
Ash (2) - Leeds &
Spiritualized - Leeds
Doves
The Shining - Leeds
James Lavelle - Glastonbury
The Charlatons
Cornershop - Leeds
Longview -
Soft Cell - V
Primal Scream - V
No FX - Leeds
Puddle of Mud - Leeds
The Dillinger Escape Plan - Leeds
Six by Seven - Leeds
Sparta - Leeds
Capdown - Leeds
The Streets - Leeds
Blade - Leeds
People under the Stairs - Leeds
Maximum Roach - Leeds
Billy Clyro - Leeds
Jetplane for landing - Leeds
Dragpipe - Leeds
Trik Turner - Leeds
Tetra Splendour - Leeds
Pulp - Leeds
Weezer - Leeds
The White Stripes - Leeds
The Mouldy Peaches - Leeds
Badly Drawn Boy - Glastonbury
The Bellrays - Leeds
Finch - Leeds
Dot Alison - Leeds
DOG - Leeds
The Polyphnic Spree - Leeds
The Reindeer section - Leeds
The Datsuns - Leeds
The Kills - Leeds
Parva - Leeds
Pretty Girls make Graves - Leeds
Foo Fighters - Leeds
Sum 41 - Leeds
A - Leeds
Vex Red - Leeds
The Cooper Temple Clause - Leeds
Alec Empire - Leeds
Goldfinger - Leeds
Ladytron - Leeds
Air - Glastonbury
The Get up Kids - Leeds
Spunge - Leeds
Jesse James - Leeds
Vendetta Red - Leeds
The Eighties Matchbox B line Disaster - Leeds
The D4 - Leeds
Rollin - Leeds
Saltfish Pete & others at the "Lion", Nottm
Jubilee Folk Singer in Cornwall
Terrace Casuals - Leeds