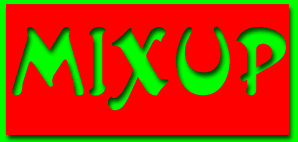 The 6th Mixup International photoboothh convention
SKC, Belgrade, Serbia, September 27th, 2004.
Many thanks to Fotokvik Photobooth company and Branka the service engineer & Slavko at SKC & Sasa Markovic for making it all possible. There were 25 people present at this years convention. Thanks to everyone for coming. It was great. Other conventions.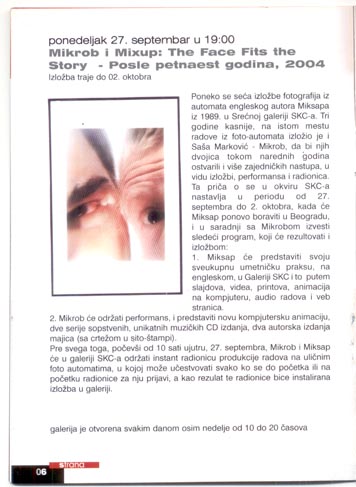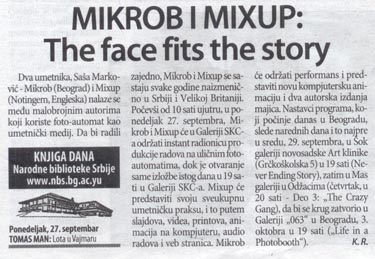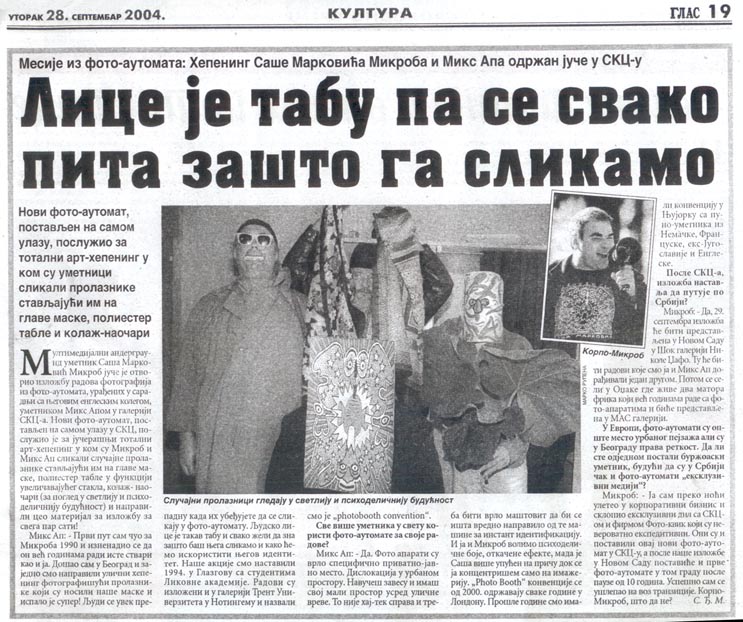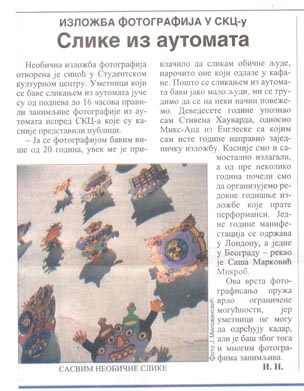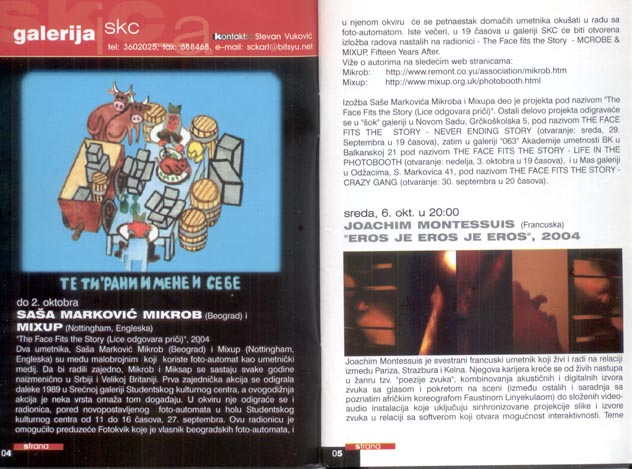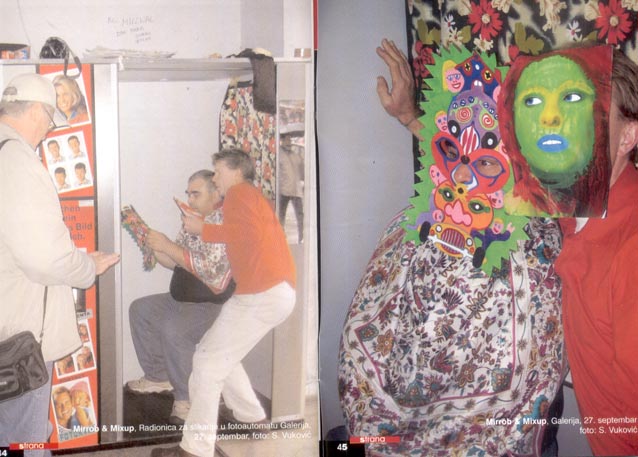 Various newspaper articles previewing and commenting on the photobooth convention.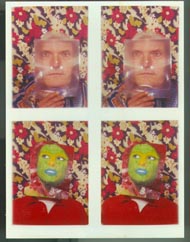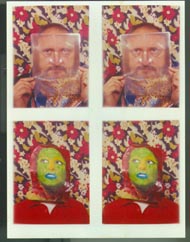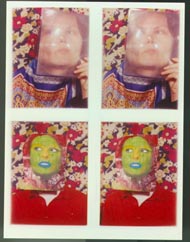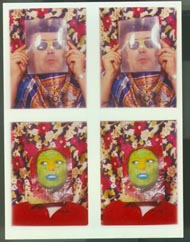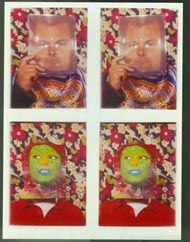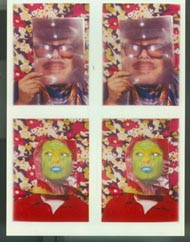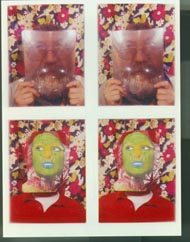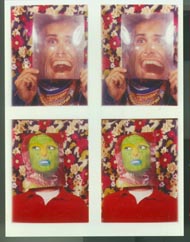 My main piece was a documentation of everyone who attended the convention. I did 24 photobooth pictures in this style.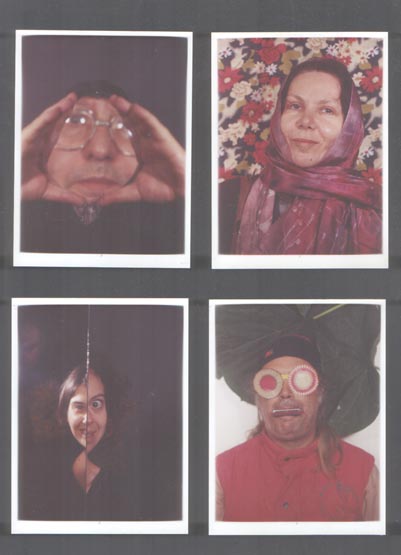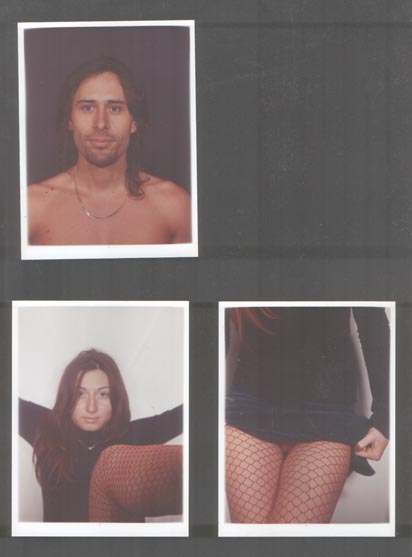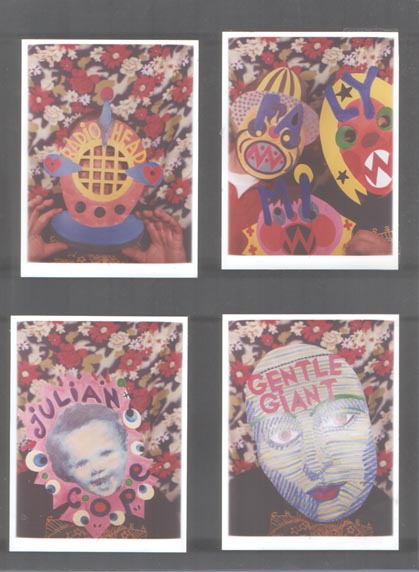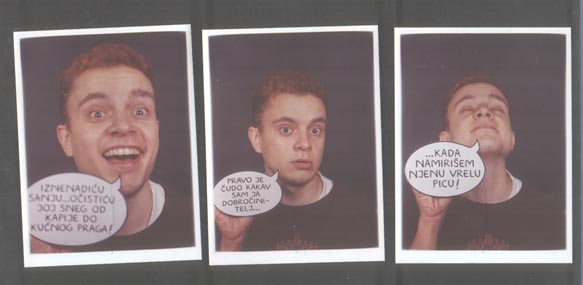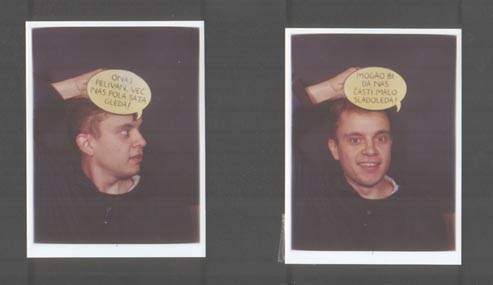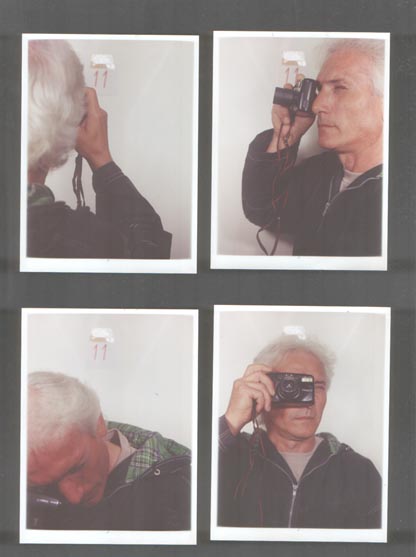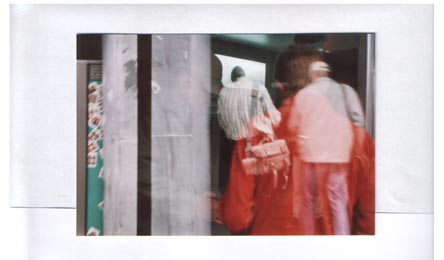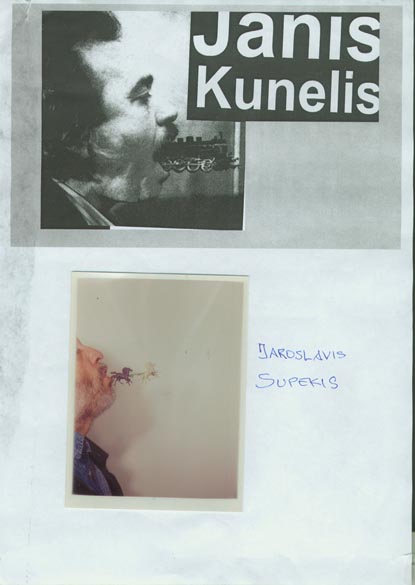 The above pictures show the variety of things being done at the convention.
Photobooth Convention Exhibition
SKC Belgrade, Serbia, September 27th - October 3rd, 2004.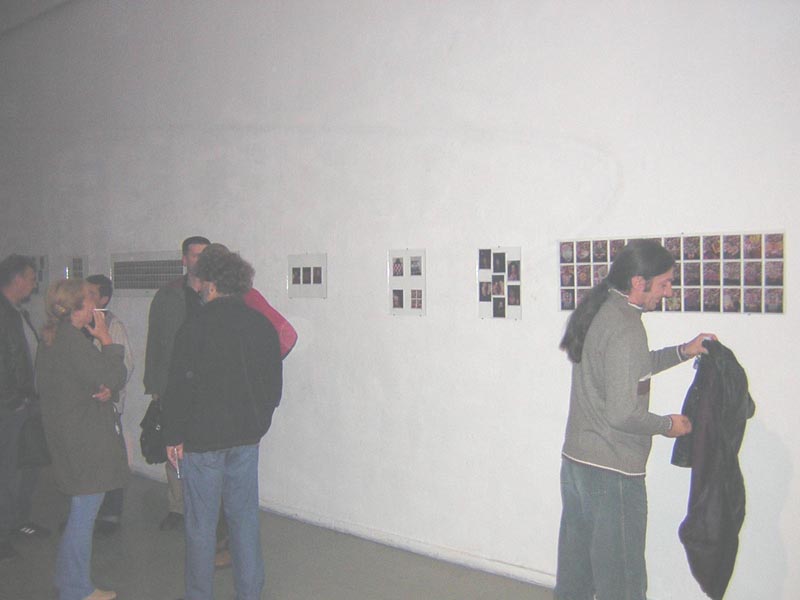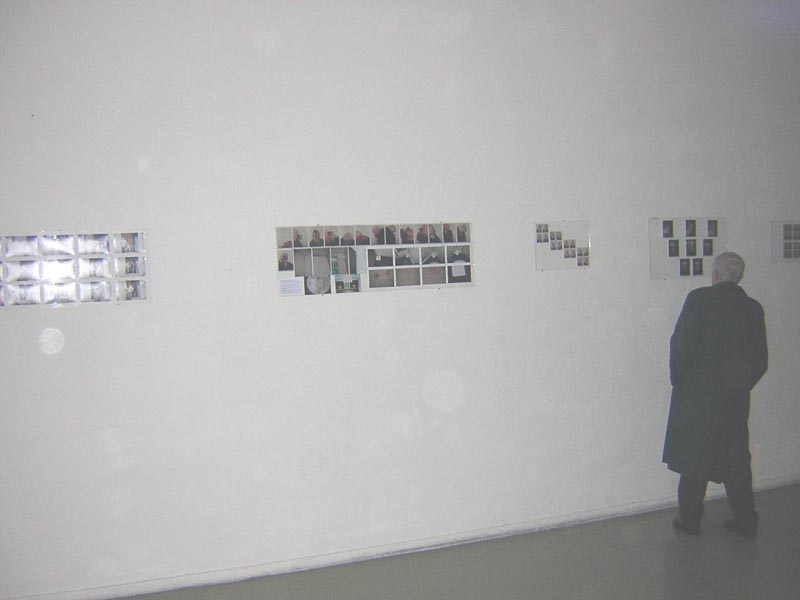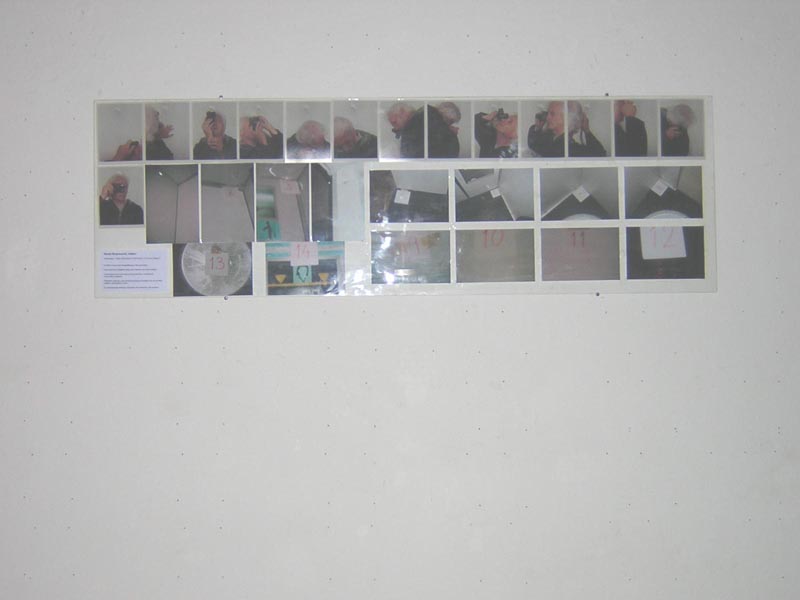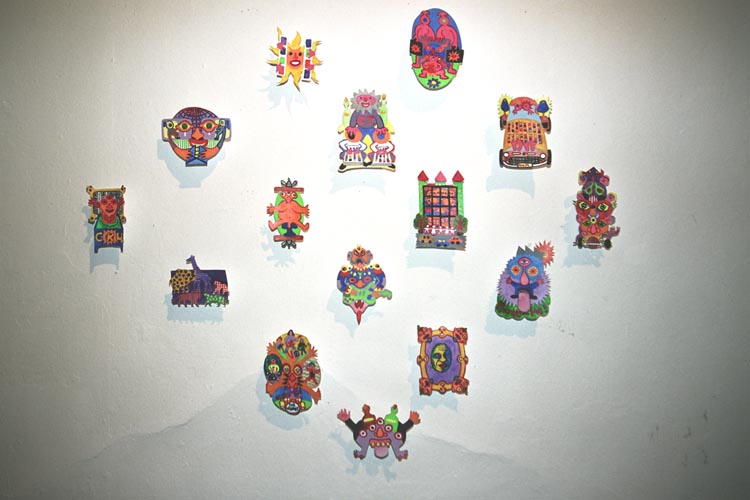 We exhibited many of the pieces we created later that evening in the SKC gallery space. At the opening Sasha (Microbe) used a series of his masks to tell the story of our 14 year collaboration as a performance.
Back to News Back to Photobooth