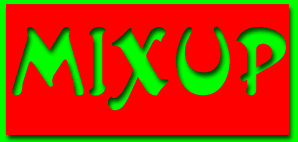 Back to Photobooth Mail me
PHOTOBOOTH ARCHIVE
My name is Mixup. Sometimes called Mister Mixup. Based in the UK. I started using photobooth machines to make my Images in 1979, one of the longest running photobooth artists in the world. Since then I have amassed a collection numbering some 10,000.

I am keeper of the "International Photobooth Archive" comprising catalogues, videos, other artists work and related artefacts.
I also organise the annual photobooth convention. Check out convention 2002
2003 Photobooth Convention - 15th Nov, American Trash, New York. Details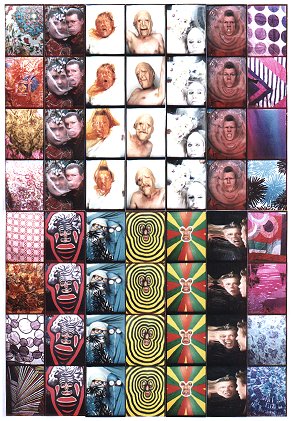 "Mixup Photobooths" poster, 2001
During September 2000 I promoted a two day photobooth convention in London, UK with the support of Photo-Me International, inviting ten other photobooth enthusiasts as well as entertaining the visiting public. This was the second such convention, the first being in Nottingham, UK during 1999.

What else?

The 3rd International Photobooth convention took place in London, UK, July 2001.790 photobooth strips were taken in 2 days. Below are 2 pictures by Duch called "Fried egg to Ashford" and one called "Herman Boothers". 8 Boothers were present - Mixup, Duch, Andreas Bartels, Ruth Glaser, Lee Haywood, Neel Morley, Mark Smith and Rachael davies. Supported by Photo-Me. Many thanks to Tim Leary, Gary Smith, Steve Farley, Steve Glover & Clive.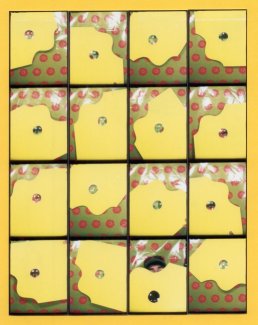 "Fried egg to Ashford" by Duch , Photobooth convention, 2001.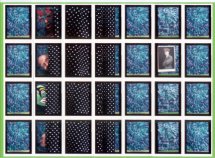 "Herman Boothers" by Duch, Photobooth convention, 2001. Featuring Duch, Mixup, Lee & Andreas in homage to Herman Costa.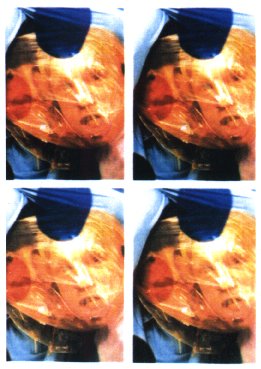 Part of the "Evolution" series. Duch & Mixup, 2000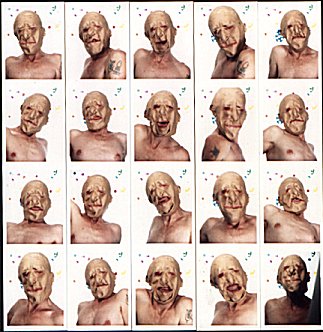 Mixup as "Crazy Guy" the model at the Photobooth convention, 2000

International Photobooth Convention - London 2000

There are many people who have found the photobooth to be a magic place, where moments of fun can be captured and treasured, but some make an attachment to this easily accessible machine, more than just the occasional visit. As one of those people who is a photobooth obsessive, I am in the course of my own exploits meeting others who share in my passion. It's people like these who have elevated photobooth images from a folk-art (everybody takes a photo occasionally) to an artform defined by it's history and evolution. No negatives and more importantly no photographer make it a unique and instant form of photography and the styles of photoboothing come in many forms: self-portraiture, collage, documenting, figure studies, surrealistic fantasies and performance. The variety that is created is limited only by the restrictions of the machine and imagination and I hope this document will provide a small insight into the wealth of photobooth art both past and present and go someway to illuminate some of it's versatility and beauty. While it is possible to engage in serious art the most enduring aspect of the photobooth is the ease for anyone to have a go. It has been my intention to gather together some of the current crop to celebrate the photobooth and look forward to it's continued appreciation.

I am grateful to Photo-Me for their support of this convention

Known as Mixup, I have been working continuously with Photobooths since 1979. I have an archive dedicated to all things photobooth and I welcome any photobooth pictures, artefacts, information and stories etc. Mail me.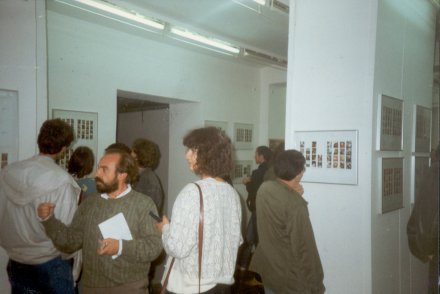 "My Life in a Photobooth" Exhibition, Belgrade 1990.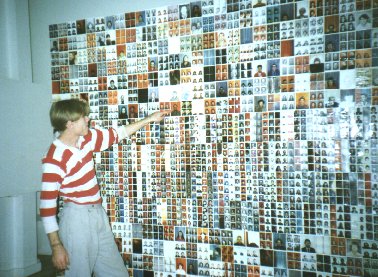 A selection of my "Found" photo's, Nottingham,1992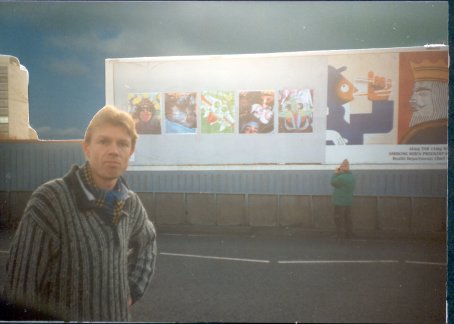 Photobooth images enlarged by photocopier and displayed on a billboard in Glasgow, 1994.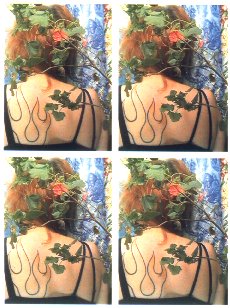 "Mel" by Mixup, 1999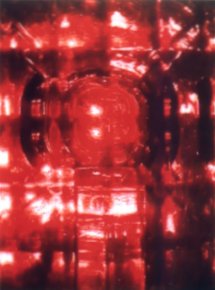 A red torch close up on digital photobooth machine
A Brief History Of Photobooths

Identity photographs were used for the first time by the Chicago & Milwaukee railway company for season ticket holders in 1861.

Invention of the first commercially viable coin operated vending machine by Percival Everett in 1883. This was applied to everything from chewing gum to postcard machines.

Mathew Steffens filed his patent for the first automatic photography machine in 1889. The design was prone to failure and was never totally self operative. In the same year Monsieur Enjalbert demonstrated a similar machine in Paris.

In 1912 a unique Photobooth machine was launched in the USA.
See www.photo-me.com/history.htm.

Anatol Josepho patented and developed the "Photomaton" in New York, 1925 the forerunner of the machine we know today. It produced 8 photographs in 8 minutes. In 1928 street photobooths were set up in Paris.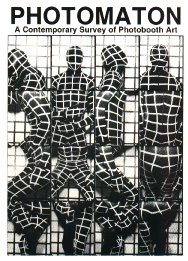 After the second world war there was a gradual expansion in the use of coin-operated photo studios including for the first time the UK. By the early 1960's Photo-Me International was firmly established, manufacturing and operating photobooths throughout the world. By 1966 the British Government granted Photo-Me black & white passport approval adding colour in 1976.

From automation to the need for more indentification it was during the 1960's and 70's that the first wave of photobooth artists appeared. Andy Warhol used photobooth portraits in his work and artists like Jared Bark,Herman Costa, Dorothy Handelman and George Berticevich used photobooths extensively. This I know from the essential guide "Photomaton" A contemporary survey of Photobooth art by Bern Boyle 1987 to whom I am also grateful for much of the early history.

There are too many photobooth enthusiasts to name (just look on the internet) but some I've heard of not already mentioned in this document include Ben Allen, Ruth Glaser, Nenad Bogdanovic, Wades Photobooth Gallery, Rob Ryan, Scarlatina, Alistair Morrison, Chris Sullivan, Susan Hiller, Little Rickies, Larry Thomas, Carol Taback, Amanda Suttons film "Photo You", Claire Connors, Mark Devenports film "Eye Level" and countless others. Film clips from Billy Liar, Ooh you are awful, The knack and how to get it, Superman 3 and Mambo Kings, advertisments and comment place the photobooth in a world changing to ever more indentification. Photobooths are more widespread than ever before, over 20,000 worldwide and advances in technology have provided new generations of machines making it more attractive than ever to those in love with photobooths.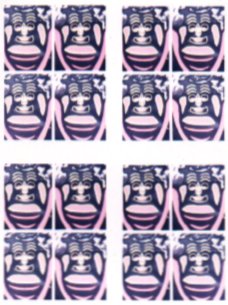 Nottingham,1999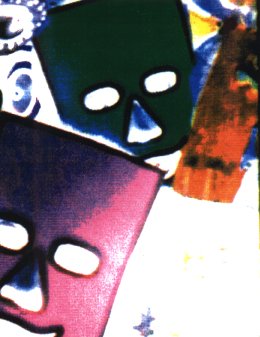 Flynn & Flora, 1999, modified by photocopier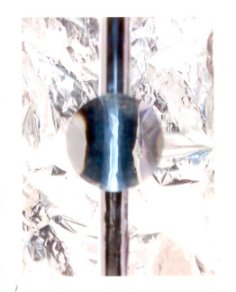 Using "Photoplanet" at PMI, 2001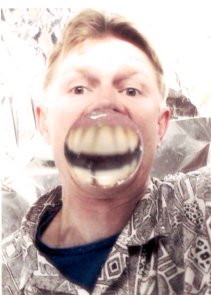 Rodent Man. Taken at PMI, 2001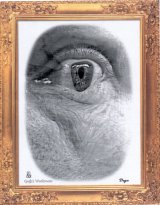 At PMI, 2001
Back to Top
Back to Mixup